With an exciting array of exhibitions opening soon, we invite Members to preview the shows during select days in April. At deCordova, two exhibitions feature renowned fiber artist, Sonya Clark, Heavenly Bound  and Monumental Cloth, The Flag We Should Know. Also on view ,a show drawn from the permanent collection exploring injustices in society,  What We Do in the Shadows.
At Fruitlands Museum, the group exhibition fiber  Piecework: Resistance and Healing in Contemporary Fiber Art explores themes of activism and social justice.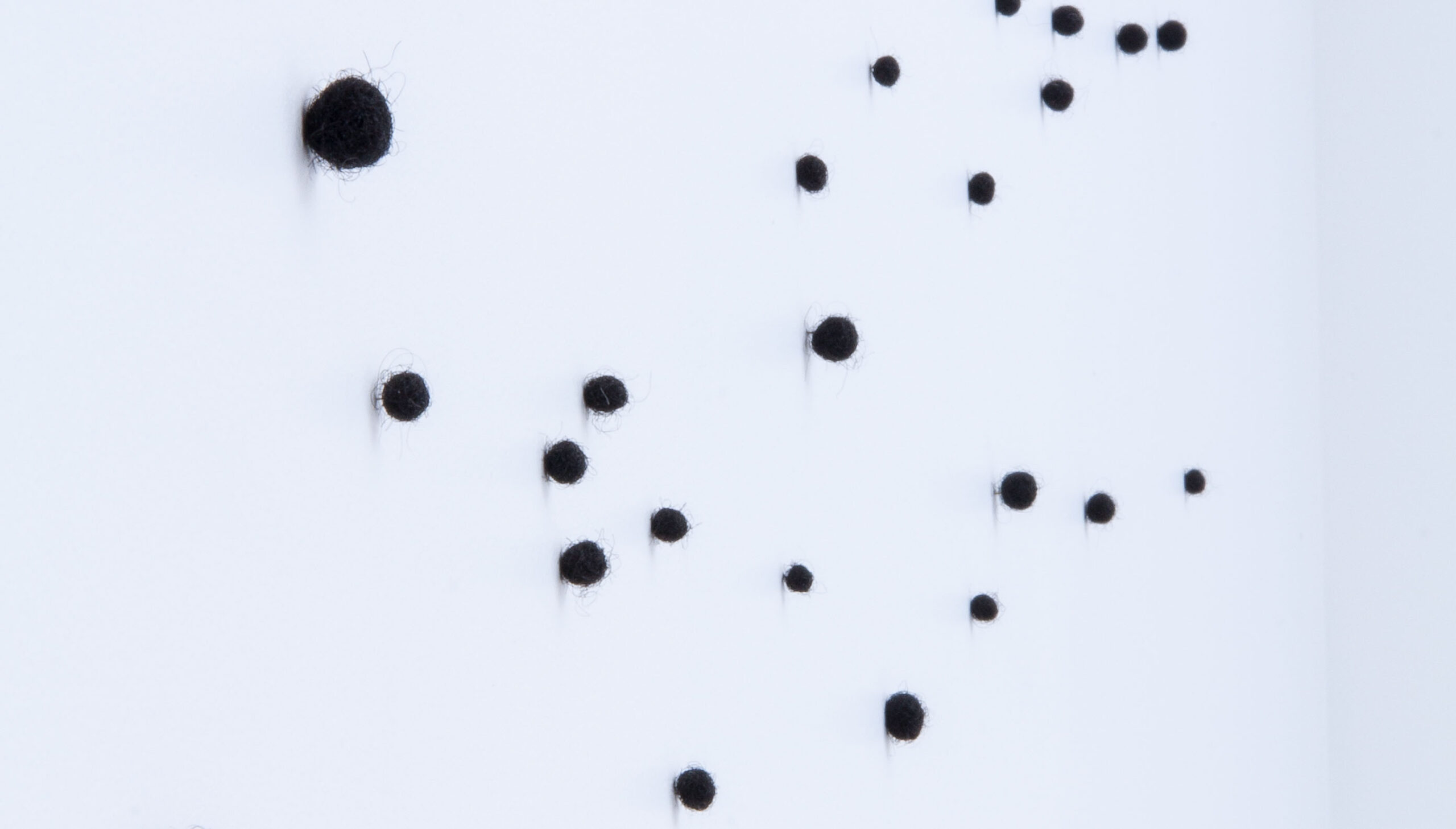 Sonya Clark, Constellation, 2012–present, balls of human hair. Collection of the artist.