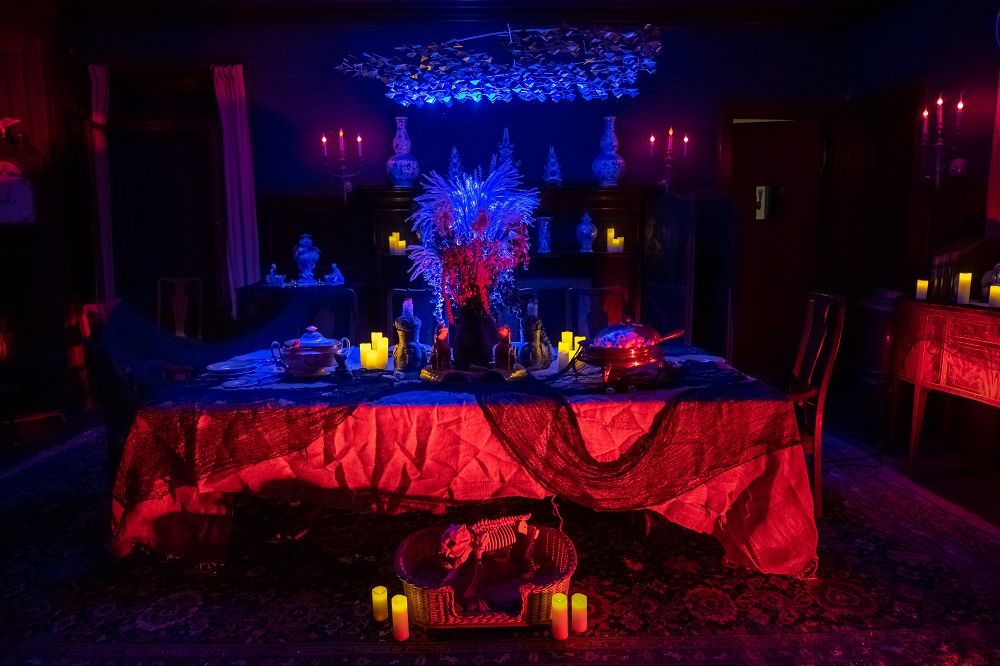 Naumkeag, 2022
As we head into year three at Long Hill in Beverly and year five at Naumkeag in Stockbridge, we sat down with our colleagues around the state to share what's new at the events and highlight the exclusive Member Day on October 6.
Tickets
A Mysterious Welcome
A warm purple-pink sky stretches out across the garden-to-garden trail at Long Hill in Beverly. Friendly scarecrows with pumpkin faces greet my family as we approach the beginning of the displays at Halloween on the Hill. My little one runs ahead, winding her way through the path and pointing out every display and scarecrow along the way.
Soon, night is in full effect and the soft glow of pumpkins steals the show, and our hearts. Her excitement for this time of year is unmatched. The Trustees somehow manage to bring that Halloween magic to make the evening truly unforgettable.
Across the state at Naumkeag in Stockbridge, more than 2,000 hand carved pumpkins line the trails through forests and fields. New discoveries are found around every corner. Spot the pumpkins on the ground, in the trees, and in the shadow of Monument Mountain.
As we complete our journey through the outside, we are welcomed into the house to explore the spooky scenes on the first floor. The dining room is a particular delight with the table ready for all manner of guests.
The event was an instant family favorite and we cannot wait to experience it again this year.
Expanded Parking at Naumkeag
The Incredible Naumkeag Pumpkin Show delights audiences in the Berkshires, with guests coming from near and far to celebrate the arrival of fall. In 2023, the team has secured two additional parking lots to expand capacity and ensure you are more likely to secure tickets for your preferred date and time.
Hall of Faces at Long Hill
At Long Hill, we can't wait to share this pumpkin-tastic new treat! Make your way through a portrait gallery, each pumpkin with a visage to surprise, scare, and delight.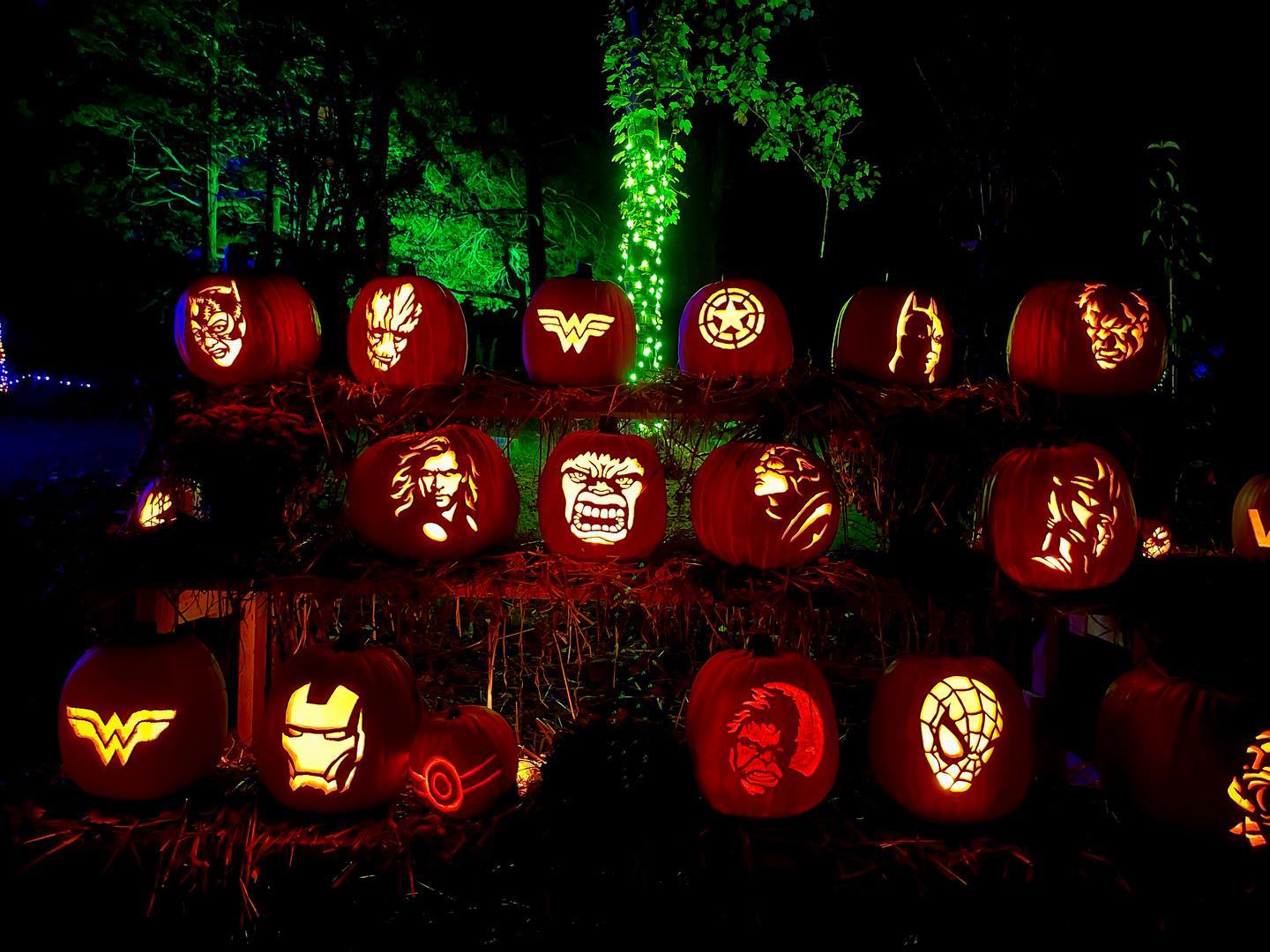 Hall of Faces at Long Hill
October 6 Member Day
We value our Members and want to celebrate their commitment to preserving these historical and special places. Member Day is always a popular benefit! Experience the shows in peak fall at both properties during this exclusive day. Members receive discounts on retail at both properties during Member Day and also receive discounts on concessions at Long Hill.
We hope you'll join us this year! Tag @thetrustees as you share your favorite highlights on social media.
Tickets