The New England Triennial 2022 recognizes the vitality of contemporary art across the Northeast amid the recent years of upheaval and transformation. Spanning two museum venues—deCordova Sculpture Park and Museum and Fruitlands Museum—this year's iteration features artwork by twenty-five artists from Connecticut, Maine, Massachusetts, New Hampshire, Rhode Island, and Vermont.
Prioritizing change over stability, many of the artists' practices involve processes of unmaking and remaking—patching things together, dissecting, and rebuilding forms using discarded parts. Their collective artistry reveals interconnected tendencies: a focus on kinship and ancestral lineages; a search for one's place in the world; the visualization of data; themes of ruin and decay, and processes of alchemical transmutation. Artists in this exhibition grapple with difficult and unjust moments of history and contemporary life. Some employ generations-old creative traditions in poetic, passionate, and informed ways. Altogether, their work unearths hidden energies and stories surfacing at a time defined by change and resilience.
Since 1989, the New England Triennial (formerly known as the deCordova New England Biennial) has been a mainstay of deCordova's programming and mission, exemplifying the museum's commitment to contemporary art of the Northeast region. For the first time, this upcoming cycle will span two museum venues, deCordova and Fruitlands, expanding the platform for this highly-anticipated survey of art making in New England. We hope you will visit both locations to appreciate the exhibition's full scope.
deCordova Artists
Elizabeth Atterbury
Ann Craven
Jeremy Frey
Merik Goma
Kate Greene
Meena Hasan
Baxter Koziol
Jodie Mack
Anina Major
Marla McLeod
Elle Pérez
Estefania Puerta
Allison Maria Rodriguez
Em Rooney
Michelle Segre
Nafis M. White
Fruitlands Artists
Sascha Braunig
Edwige Charlot
Ann Craven
David Antonio Cruz
Furen Dai
Brenda Garand
Shaina Gates
Harry Gould Harvey IV
Jarrett Key
Heather Lyon
Organized by Sarah Montross, Senior Curator, deCordova, and Shana Dumont Garr, Curator, Fruitlands, with Krista Alba, Curatorial Assistant, deCordova. Additional exhibition support by Sam Adams, former Koch Curatorial Fellow, and Elizabeth Upenieks, former Curatorial Assistant.
Exhibition funding generously provided by the Nathaniel Saltonstall Arts Fund, the Artist's Resource Trust, the Next Generation Fund of the Roy A. Hunt Foundation, as well as an anonymous donor.
Related Events
Publication and Programming
The New England Triennial will be accompanied by a publication and a full slate of public programming and educational initiatives featuring the exhibiting artists to enrich the show's presentation. These will include performances, interdisciplinary exhibition tours, and round-table discussions with the artists. Purchase the publication at either sites store or online here.
Main Image: Jodie Mack, Wasteland No. 3: Moons, Sons, 2021. 16 mm film captured on digital video (color, silent), 5 minutes. Courtesy of the artist.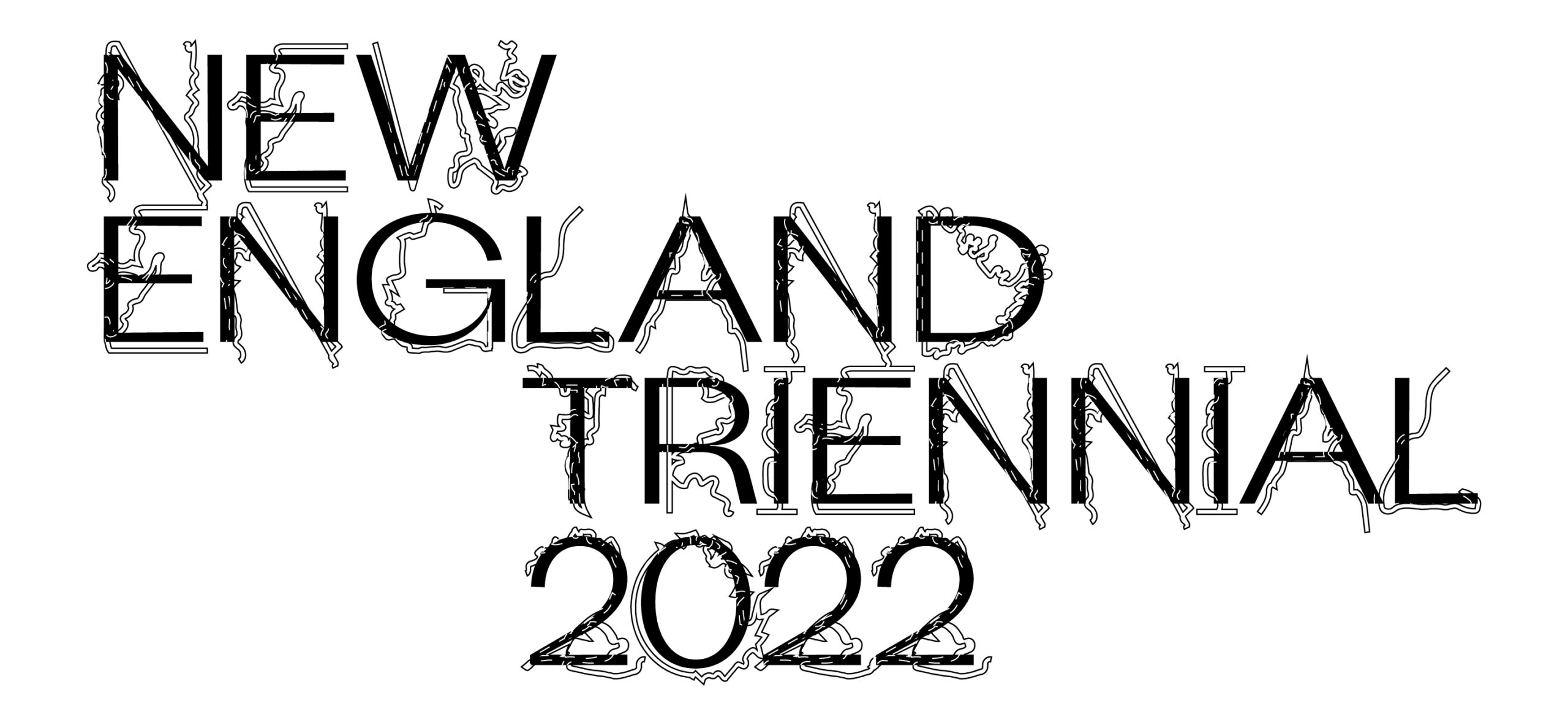 Selected Works
Below, browse examples of work by six of the artists being featured in the New England Triennial. Click the "x" icon located on the bottom righthand corner of each image to expand to full size.