Private Venue Rental
Appleton offers a variety of unique historical spaces for your event. From corporate retreats, to rehearsal dinners to children's birthday parties, Appleton Farms has a space that will suit your vision. Our outdoor venues overlook pastoral landscapes & tree lined farm roads creating an idyllic setting for everything from intimate dinners to large pizza parties. Receptions in our historic Carriage Barn bring your guests to the heart of the farm creating a memorable backdrop to celebrate with loved ones. Let our culinary team take care of menu planning with fresh baked farmhouse breads, seasonal organic ingredients & interactive experiences. Reach out to explore our options and plan your next event.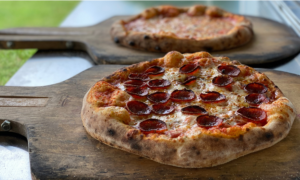 Culinary Workshops 
Join our celebrated Culinary Team for a private cooking workshop at Appleton's historic farmhouse. Offerings change monthly and are based on what's in season at the farm. Recent programs have included Wood-Fired Pizza, Cooking With Fire, Sourdough Baking, and Seasonal Pies: Savory and Sweet. Looking for the full Appleton Culinary experience? Pair a cooking workshop with a Natural Wine or Local Craft Beer Tasting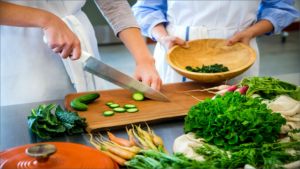 Guided Hikes and Walks
Join Appleton Farms staff on any one of our guided walks or hikes and experience an idyllic pastoral property in a number of different ways. Options include Full Moon Hikes, Hikes for Beer, Guided Farm Tours, or hikes that explore the history of the Appleton family and farm through different parts of the cultural and natural landscape.