Following closely on the heels of establishing a new Community Impact focal area earlier this year, Trustees is now working on a framework intended to create inclusive spaces of belonging across the organization and its 120 special places, build a more welcoming environment, and embrace racial and ethnic programming, stories, and interpretations. Details on the organization's plans will be released in the coming months, but three recent events point to the types of activities and programming Members and the general public can expect, starting in the near future.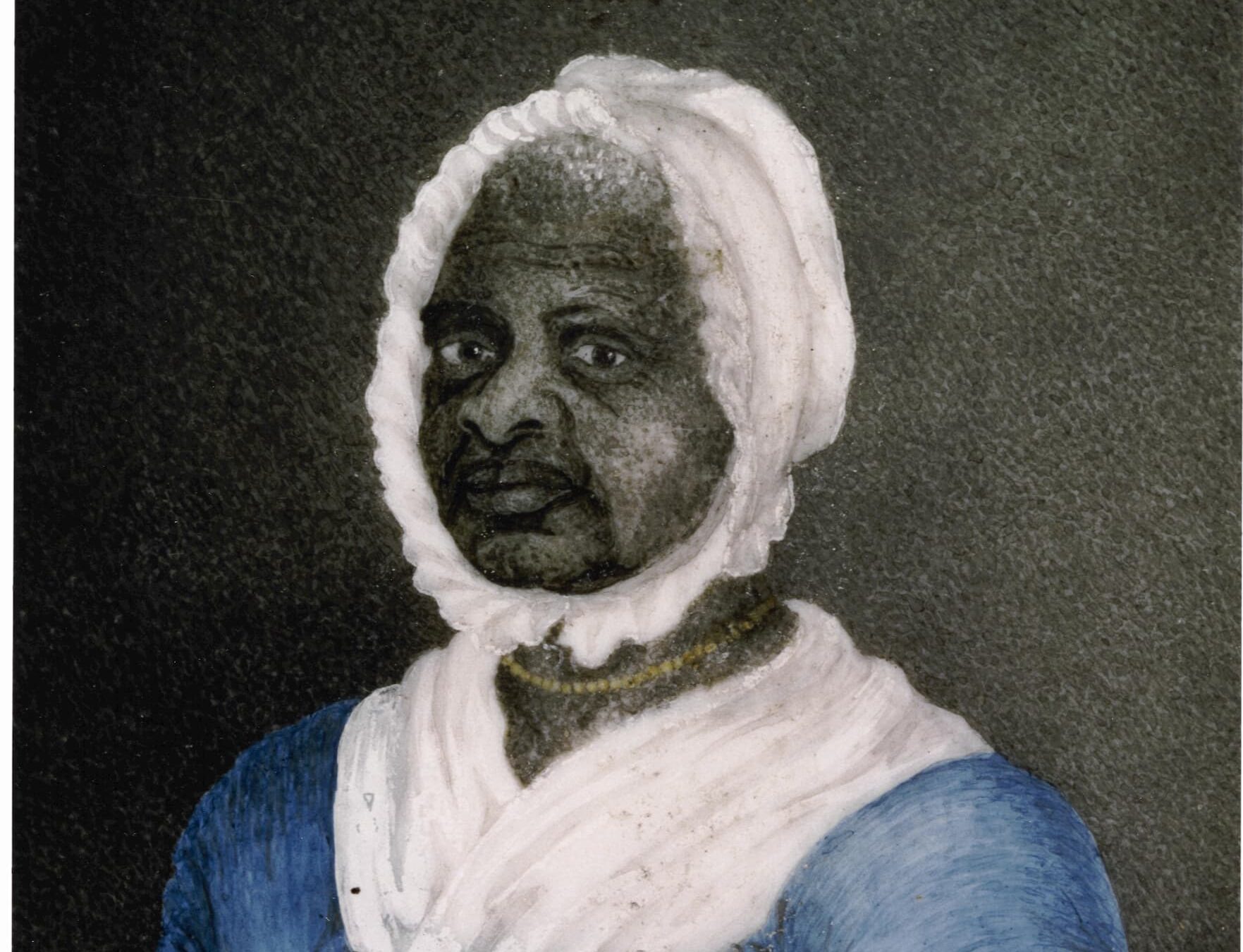 Elizabeth Freeman, Image courtesy Massachusetts Historical Society
Elizabeth Freeman CelebrationOn August 21, Trustees helped honorand celebrate Elizabeth Freeman Day with community members in Sheffield. Freeman's history is more fully described here, but in short: Elizabeth "Mumbet" Freeman—enslaved in the home of Col. John Ashley in Sheffield in the late 18thcentury—became the first enslaved person to be legally granted freedom in Massachusetts. Trustees created a video to fully recount Freeman's story, updated the exhibit of Freeman's legacy entitled "A Story of Justice and Freedom" on permanent view at Ashley House, and hosted the start of (and joined) a walk in her honor. Trustees is also partnering with MassArt Art Museum to promote programming around a monumental installation entitled Valkyrie Mumbet by artist Joana Vasconcelos, which salutes Freeman's courageous life. To read the full story and view the video, click here. Learn more about the Ashley House here.
Salsa at NotchviewAlso in August, Trustees hosted a concert by Springfield's Salsa Train Orquestra at Notchview in Windsor. Trustees partnered with Corazón Latino (CL)—a national nonprofit organization that seeks to generate social, environmental, and conservation initiatives that foster natural resource stewardship—to bring the project to Notchview. CL has been collaborating with Laudable Productions to produce a series of live-streamed concerts that promote responsible recreation, environmental stewardship, and engagement with the natural world. Trustees has admired Laudable and Corazón Latino's creative approach to activating outdoor spaces and making communities of color feel welcome, and is pleased to have been able to provide the use of the magnificent landscape at Notchview for this event. The concert is being streamed to Laudable's nationwide audience of nearly 70,000 and will be rebroadcast by The Trustees soon (date and time to be announced on our website).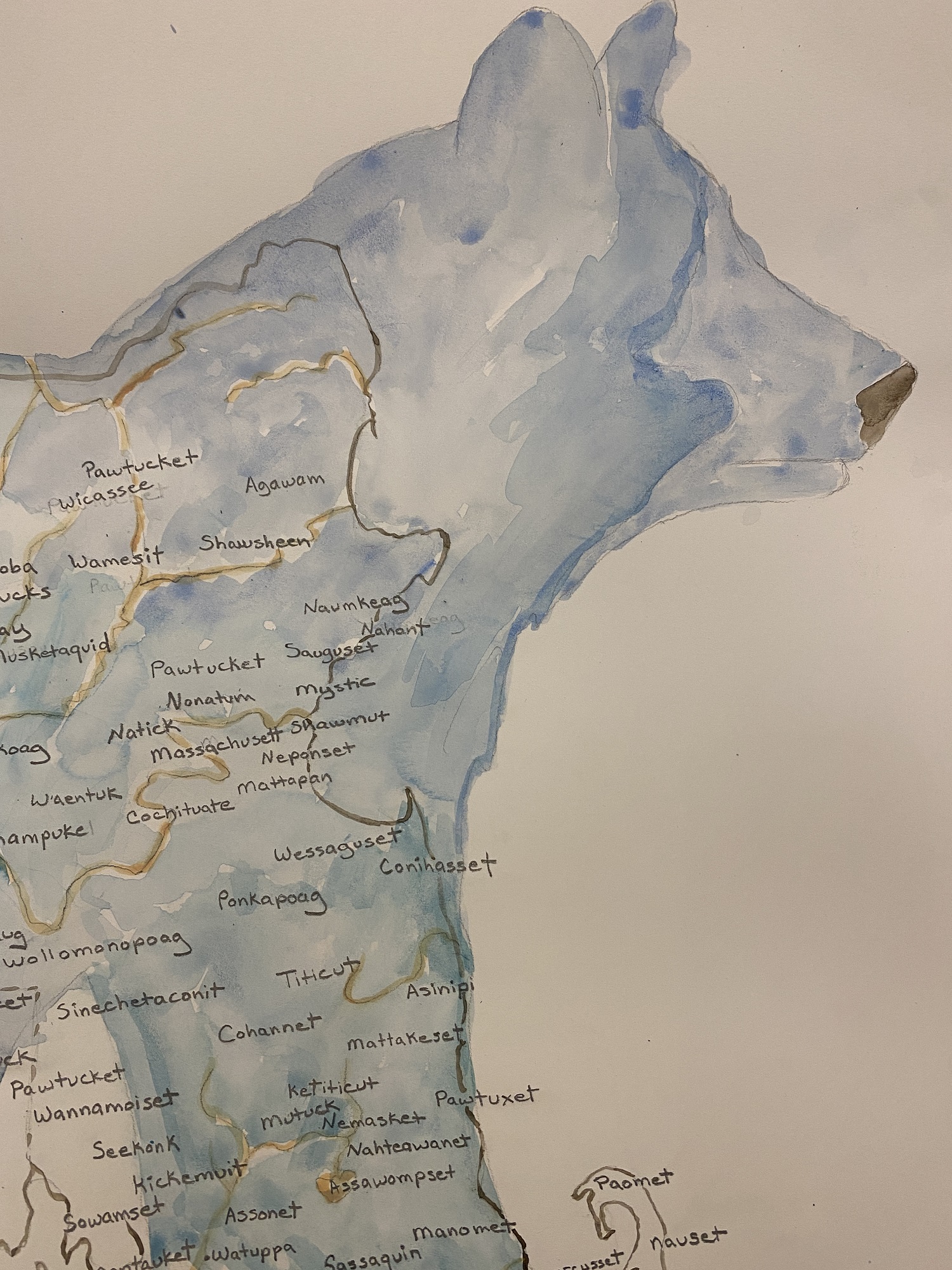 Elizabeth James-Perry, AquinnahWampanoag, Decolonized Map of Massachusetts (detail), 2020, Watercolor and graphite on paper, Fruitlands Museum Collection
Decolonized Map at Fruitlands Museum At Fruitlands Museum in Harvard, artist-in-residence Elizabeth James-Perry, an enrolled member of the  of Gay Head-Aquinnah, is creating a decolonized map of Massachusetts, which will be a centerpiece of the New England section of Fruitlands Museum's permanent collection of Indigenous objects. Her handmade map shares her research on how Indigenous people moved through this area prior to European colonization, settlement, and development. James-Perry focuses upon communities, less so on borders, with the form of a bear overlaid. The Decolonized Map is on view through March 21, 2021; more information can be found here. Learn more about Fruitlands Museum here.