Meet Eliza Forman
What do you do at Trustees? What's your role?I am Volunteer Recruitment Specialist for The Trustees.  Volunteerism is at the heart of the Trustees' work and my job is to invite people across the state to support the mission of the Trustees with their time and talent. I recruit individual volunteers as well as organize corporate and community volunteer groups.
To me, Pride is about celebrating the strength, diversity, and beauty of the LGBTQ+ community.
– Eliza Forman
What brought you to the Trustees?I have always been a supporter of the environmental conservation work of The Trustees. The preservation and conservation work that happens here not only benefits us now as we enjoy and appreciate all the properties but will help protect these ecosystems as we face larger threats due to climate change. In addition, the programs and events across the state provide ways for individuals, families, and communities to connect with each other and the places around them. I think that building those connections is an important piece of inspiring people to care about conservation. My interest in the mission of The Trustees, combined with my love of working with volunteers, brought me here.
What does it mean to you that The trustees is celebrating Pride Month?It makes me proud to work at The Trustees! I think it is an important part of our mission to provide welcoming spaces for everyone to enjoy. I love that we are offering family events as well as adult events like cooking classes and date nights.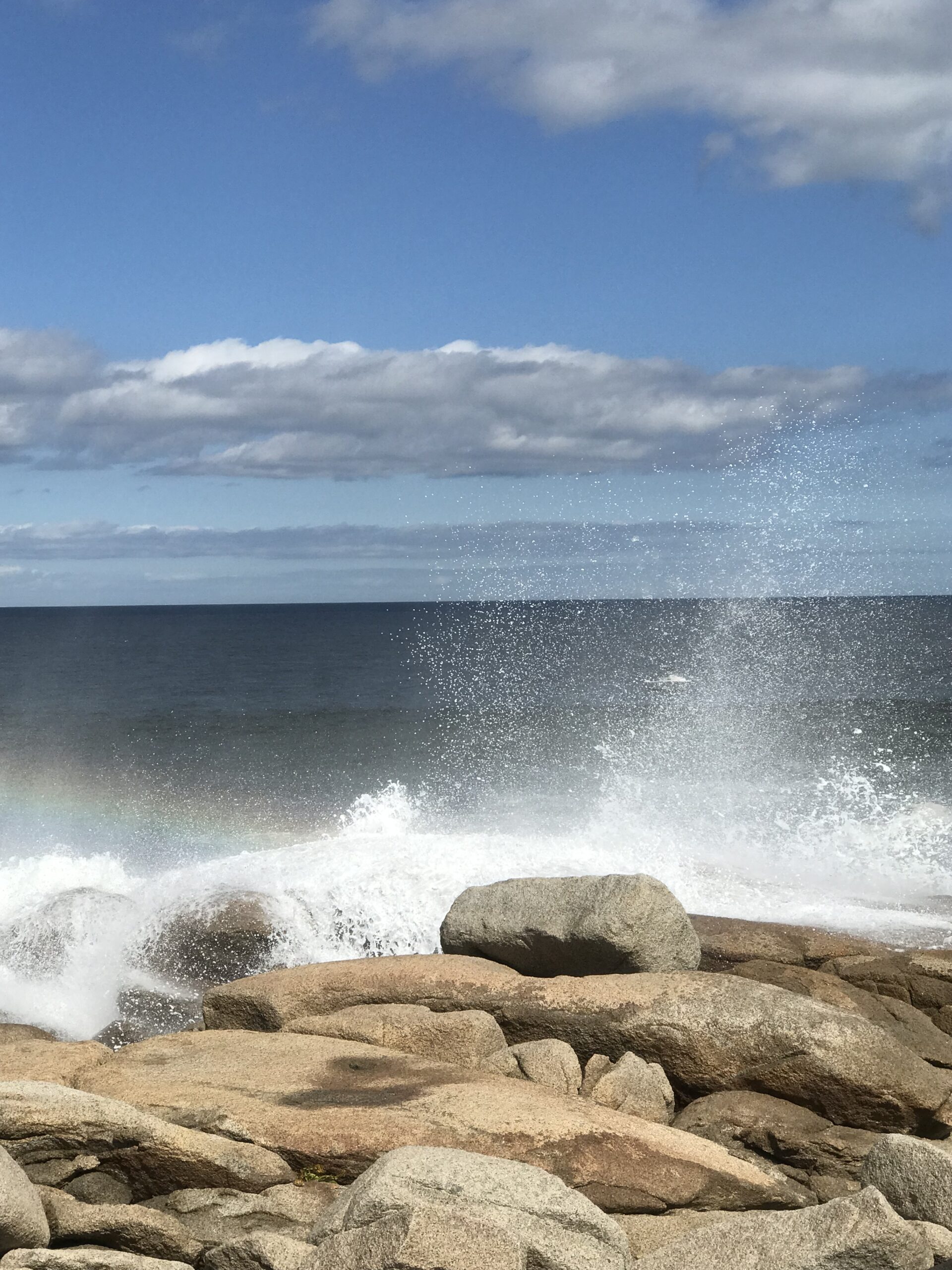 Halibut Point photo by Eliza Forman
Do you have a favorite property?Halibut Point is one of my favorite properties! I love to watch the waves crash into the rocks there and the beauty of the quarry.
What do you enjoy doing when you're not at work?I enjoy hiking, especially with family or friends! I love to explore new places in Massachusetts. In the last two months, I have added to my Trustees list: Ravenswood, Long Point Wildlife Refuge, Ashintully Gardens, and Stevens-Coolidge House & Gardens – all places I had never been to before. I also love going out dancing, seeing movies, and escaping from escape rooms.
What does Pride mean to you, and how are you celebrating this year?To me, Pride is about celebrating the strength, diversity, and beauty of the LGBTQ+ community. It is about remembering the history and the fight of LGBTQ+ activists that came before us, and honoring that legacy by working against oppression still happening today. I love being queer, and am grateful to be able to celebrate all the love and joy that being queer has brought to my life. I am celebrating pride this year by supporting LGBTQ+ artists and activists, watching LGBTQ TV like The Wilds (all I want for pride is for this show to be renewed for season 3), and dancing, a lot of dancing.
What are you excited about that The Trustees is working on?One of the things I am working on in my work is a Diversity, Belonging, Inclusion, and Equity-focused recruitment strategy for volunteers. This aligns with the larger DBIE goals of The Trustees that I think are critical to The Trustees mission of protecting spaces for the benefit of all. These initiatives were one of the things that attracted me to this role, and I am really excited to be a part of this work.
What's something you think people can do, especially during Pride Month, to gain awareness about important issues impacting the LGBTQ+ community?I know that I am privileged as a queer person living in Massachusetts with supportive friends and family. Celebrating Pride also means acknowledging that not everyone in the US is able to be who they are safely.  2021 was the deadliest year for transgender and gender non-conforming people in the US on record, especially for Black trans women. In addition, there are bills being introduced across the US that impact transgender youth especially – restricting healthcare for trans youth, excluding trans youth from athletics, and denying access for trans youth to bathrooms that match their gender identity, just to name a few. It is important to learn about the anti-LGBTQ+ legislation being introduced, push for legislation that outlaws discrimination, and support organizations and individuals fighting for the protection of trans people of color.