For Alfred and Gus Crocker, Jewell Hill is entwined with family. From their agriculturist father, who turned a hobby farm into an award-winning dairy business, the brothers gained an intimacy with every acre of the stony, hilly Central Massachusetts landscape. And from their naturalist mother, they inherited a sense of the greater significance of the place their great grandfather purchased in 1917: to the plants and animals moving through the forests and hayfields, to the Fitchburg residents who drank from a water supply nourished by Jewell Hill's streams, to the hikers who came for breathtaking views from the 1,411-foot peak.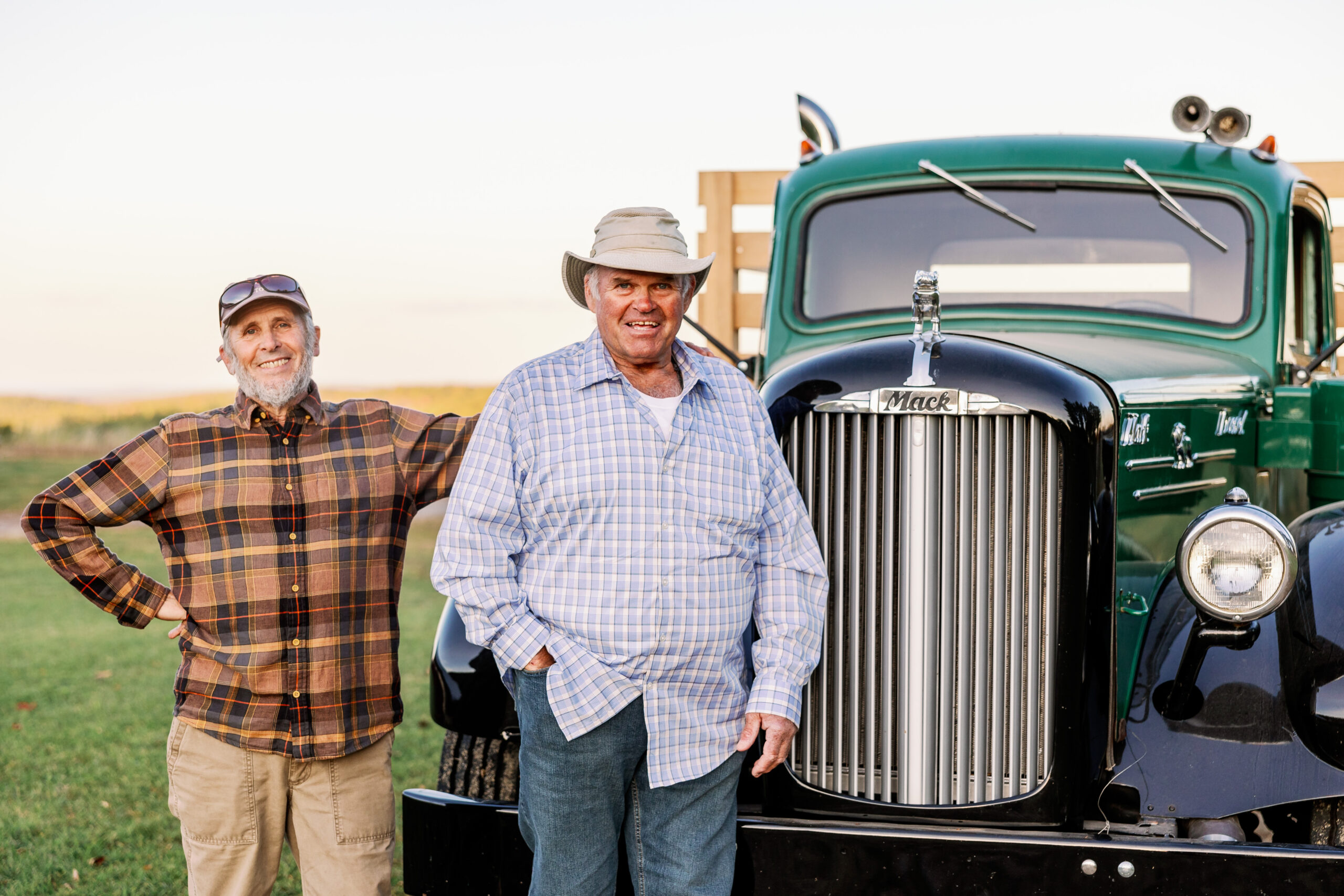 Alfred & Gus Crocker. Photo by Above Summit.
That's why Alfred and Gus—the recipients of The Trustees' 2020 Charles Eliot Award for Conservationists of the Year—sought to ensure Jewell Hill remained protected. "It's very hard not knowing what's going to happen when your generation passes," Alfred says. "That's why it was a really important thing that we find a way to conserve the land." 
Once you've been on a piece of property for a length of time, you become part of it ... In our bones, we've always felt we were stewards.
– Stephanie Cassano & Alfred Crocker
Bringing Jewell Hill under the auspices of The Trustees was a long, complex process involving the three towns the property spans—Ashby, Ashburnham, and Fitchburg; all told, the deal took more than a decade to come to fruition. It would have been far simpler for the brothers to sign away to developers, but their understanding of the landscape's significance ensured their commitment to its stewardship. "The fact that the land is going to be preserved, as opposed to sold to a developer, made it easier to see that transition," Gus says. 
"The Crocker family has worked to protect not only an idyllic farm, but the agricultural landscape, ecological values, and the property streams and waterways that feed Fitchburg's drinking water supply," said Barbara Erickson, President and CEO of The Trustees. "The family has our deepest gratitude and admiration for the personal investment and incredible support it has demonstrated for the long-term protection of this landscape that is so valuable to the entire region."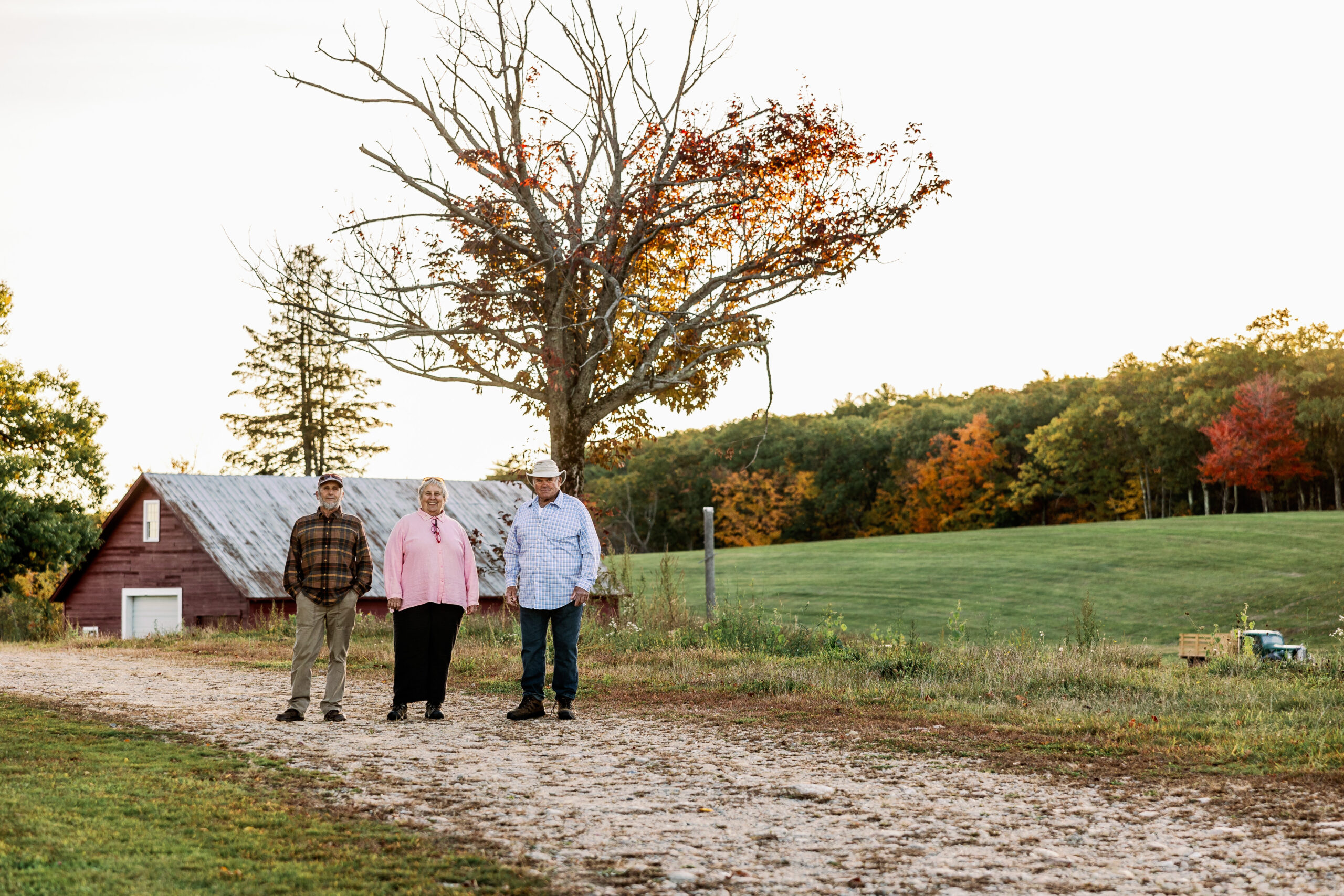 The Crocker Family at Jewell Hill, from left: Alfred Crocker, Alfred's wife Stephanie Cassano, Gus Crocker. Photo by Above Summit.