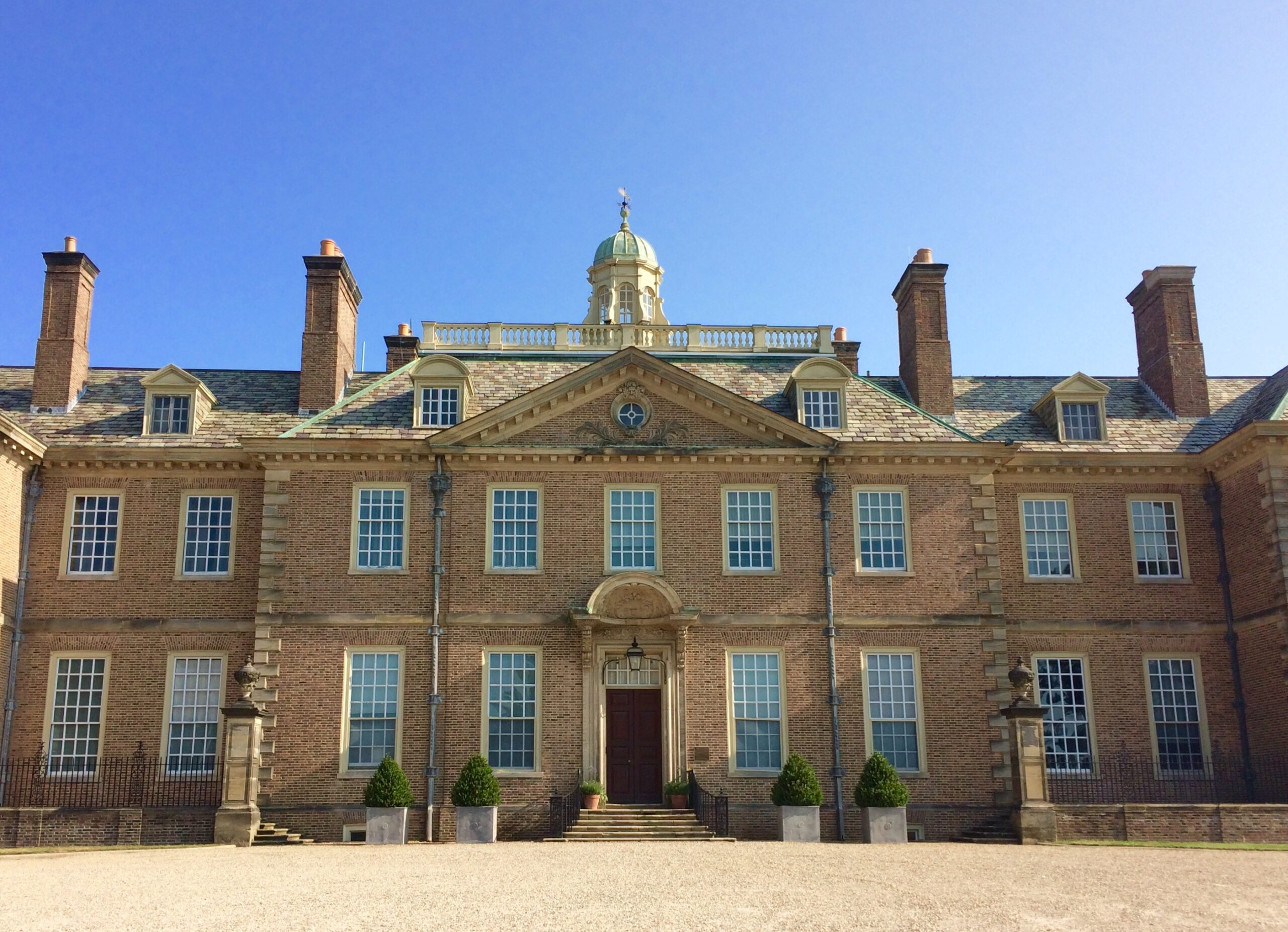 The Great House at Castle Hill
The Trustees of Reservations (The Trustees), the nation's first and state's largest land conservation nonprofit, has received a grant of just less than $500,000 from the National Park Service (NPS) and partner agencies to help fund repairs to The Great House at Castle Hill.
The NPS, in partnership with the National Endowment for the Arts, the National Endowment for the Humanities, and the Institute for Museum and Library Services, awarded more than $24 million to fund 80 projects in 32 states and the District of Columbia. The $500,000 in Save America's Treasures grant money will be used locally at Castle Hill for critical masonry repairs to stop the damaging impacts of water infiltration that threaten the integrity of this national historic landmark.
"We are so grateful for this funding because without vital federal grants such as this one, the preservation of historic homes like Castle Hill wouldn't be possible," said Peter Pinciaro, Director of The Crane Estate. "This money will help maintain this treasured property so it can be enjoyed by generations to come.
After Chicago industrialist Richard T. Crane, Jr. and his wife, Florence Higinbotham Crane, purchased the property in 1910, Castle Hill came to exemplify a European-inspired country estate of the era, with its farm and estate buildings, designed grounds and gardens, and diverse natural areas. The first house built atop Castle Hill, an Italian Renaissance Revival villa designed by Shepley, Rutan and Coolidge, was razed and replaced in 1928 with the Great House, the 59-room Stuart-style mansion that you see today which was designed by architect David Adler.
In addition to being a hiker's paradise that overlooks picturesque Crane Beach, Castle Hill is also a hotspot for garden enthusiasts who marvel at the Italian Garden and its sister, the show-stopping Rose Garden, which have both been recently renovated.
Save America's Treasures, funded through the Historic Preservation Fund, provided $356 million to more than 1,300 projects between 1999 and 2020. Requiring a dollar-for-dollar private match, these grants have leveraged more than $500 million in private investment and contributed more than 16,000 jobs to local and state economies.
"Through private and public investments, the Save America's Treasures program supports community-based preservation and conservation work on some of our nation's most important collections, artifacts, structures, and sites for the benefit of future generations," said NPS Director Chuck Sams.
To learn more about Castle Hill visit thetrustees.org/castlehill. To learn more about NPS visit nps.gov.
About The Trustees
Founded by landscape architect Charles Eliot in 1891, The Trustees has, for more than 130 years, been a catalyst for important ideas, endeavors, and progress in Massachusetts. As a steward of distinctive and dynamic places of both historic and cultural value, The Trustees is the nation's first preservation and conservation organization, and its landscapes and landmarks continue to inspire discussion, innovation, and action today as they did in the past. We are a nonprofit, supported by members, friends and donors and our 123 sites are destinations for residents, members, and visitors alike, welcoming millions of guests annually. thetrustees.org.
About National Park Service
About the National Park Service. More than 20,000 National Park Service employees care for America's 423 national parks and work with communities across the nation to help preserve local history and create close-to-home recreational opportunities. Learn more at www.nps.gov, and on Facebook, Instagram, Twitter, and YouTube.
###