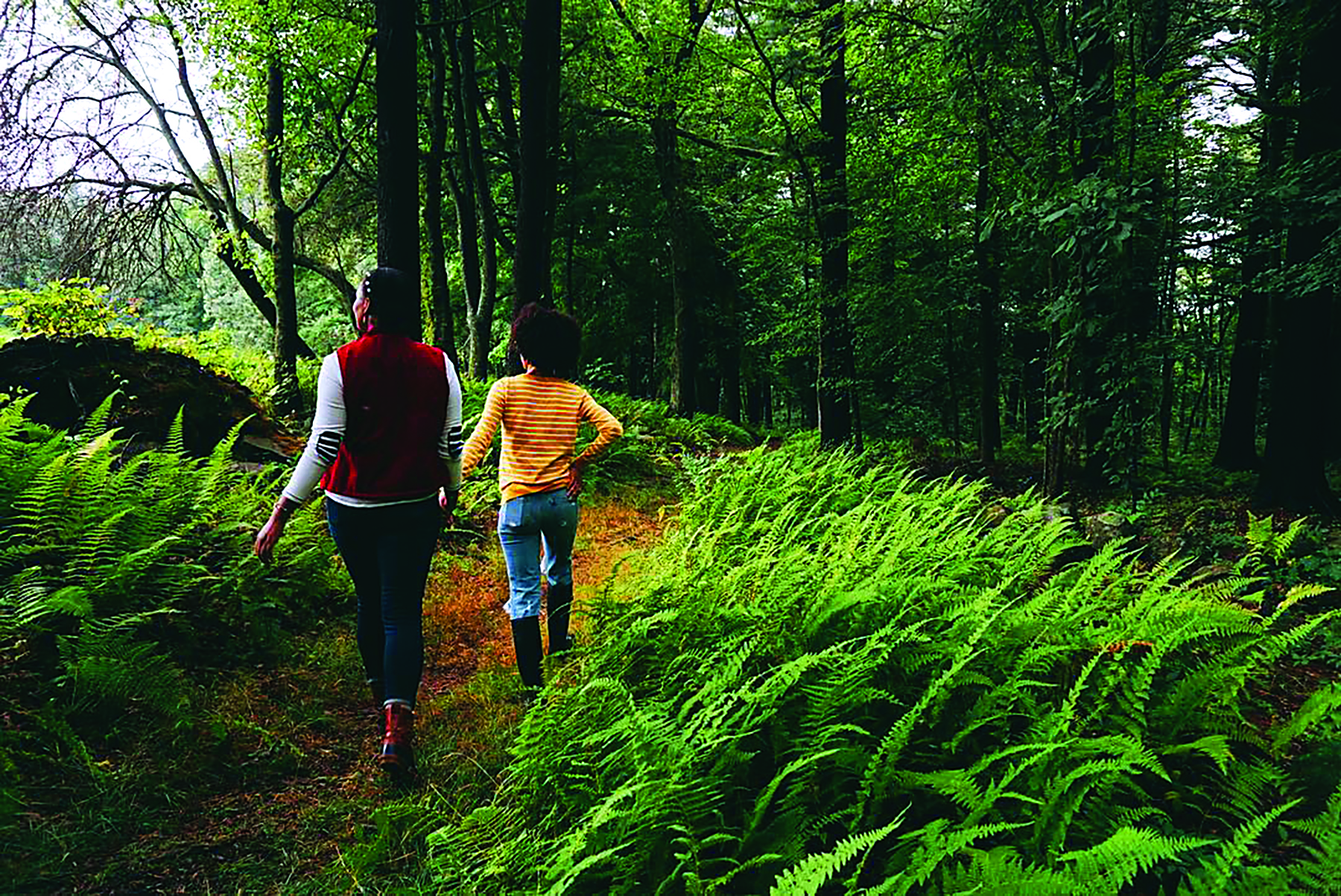 Photo credit: @anderky
Core to the Trustees mission is founder Charles Eliot's vision of providing access to open space—"that peaceful beauty of nature which…is so wonderfully refreshing to the tired souls." While we have extended our reach to populations and communities over the past 20 years that previously had little or no access to open space, our work to create more inclusive spaces is ongoing, and expands our focus toward ensuring that all are not only able to access our properties, but feel welcomed and belong.
Realizing the vision of creating truly inclusive spaces where everyone belongs is a journey we believe is long overdue—a journey for The Trustees as an organization and for each of us as individuals. As we share our aspirations for what we can achieve on this journey over the coming years, we also acknowledge that ours is a long-term commitment that requires continuous learning, growth, and improvement. We are committed to looking at diversity from a variety of perspectives—gender, race, ethnicity, mobility and ability to access, LGBTQ, and more—and to better representing and welcoming all communities to our properties through inclusive programming, exhibitions and interpretations, signage, publications and communications vehicles, and improved accessibility on our reservations and in our facilities.
To this end, we have begun to install multilingual signage on our reservations to better represent and serve local communities. Signage for our 56 community gardens in Boston is currently being updated by adding the predominant languages of each garden's local neighborhood. At Monument Mountain in Great Barrington, we worked with the Stockbridge-Munsee band of Mohicans to develop signage that rightfully acknowledges the site's occupation by the Tribe prior to their forceful removal by European settlers, and recognizing the site's significance as a sacred site for the Tribe.
Exhibitions at our museums and cultural sites are highlighting work by more diverse artists and performers: we are currently celebrating Indigenous and LGBTQ identities at both deCordova Sculpture Park and Museum and Fruitlands Museum, and will soon announce more exhibitions featuring diverse voices. At Mission House in Stockbridge, we have dedicated the Carriage House building as space for the Stockbridge-Munsee Community, where the Tribe has installed an exhibit detailing, in their own voice, the story of their ancestors' forced exile from their Stockbridge home.
We are creating programs that celebrate Juneteenth, Indigenous Peoples' Day, and Pride Month, among others, and are establishing partnerships with community-based organizations such as Big City Mountaineers and City in the Woods to bring youth from diverse communities to experience our special places. In doing so, we are working with more minority- and women-owned businesses as vendors and suppliers for our gift shops and events.
We are deepening our commitment to improving access at our properties for people with disabilities by creating new accessible and wheelchair-friendly trails and facilities at more reservations, and offering adaptive equipment. We recently completed the Mass Cultural Council's Innovative Learning Network, which focuses on Universal Design and accessibility practices, and will establish a training program for property staff members on topics of accessibility and inclusion.
On an organizational level, we are working with Trustees governance volunteers to assess and improve representation of diverse voices in our advisory boards and leadership committees. Staff members are participating in workshops, training sessions, and peer discussion groups, and have committed themselves to ongoing learning and understanding of how to create a more welcoming environment for all.
We are excited by the initial steps we have taken so far on this journey, and eager to delve more deeply into the work, learning, and growth ahead of us. Our resolve has never been stronger as we reaffirm our mission and promise to all people, of all backgrounds, persuasions, and abilities: you belong at The Trustees.