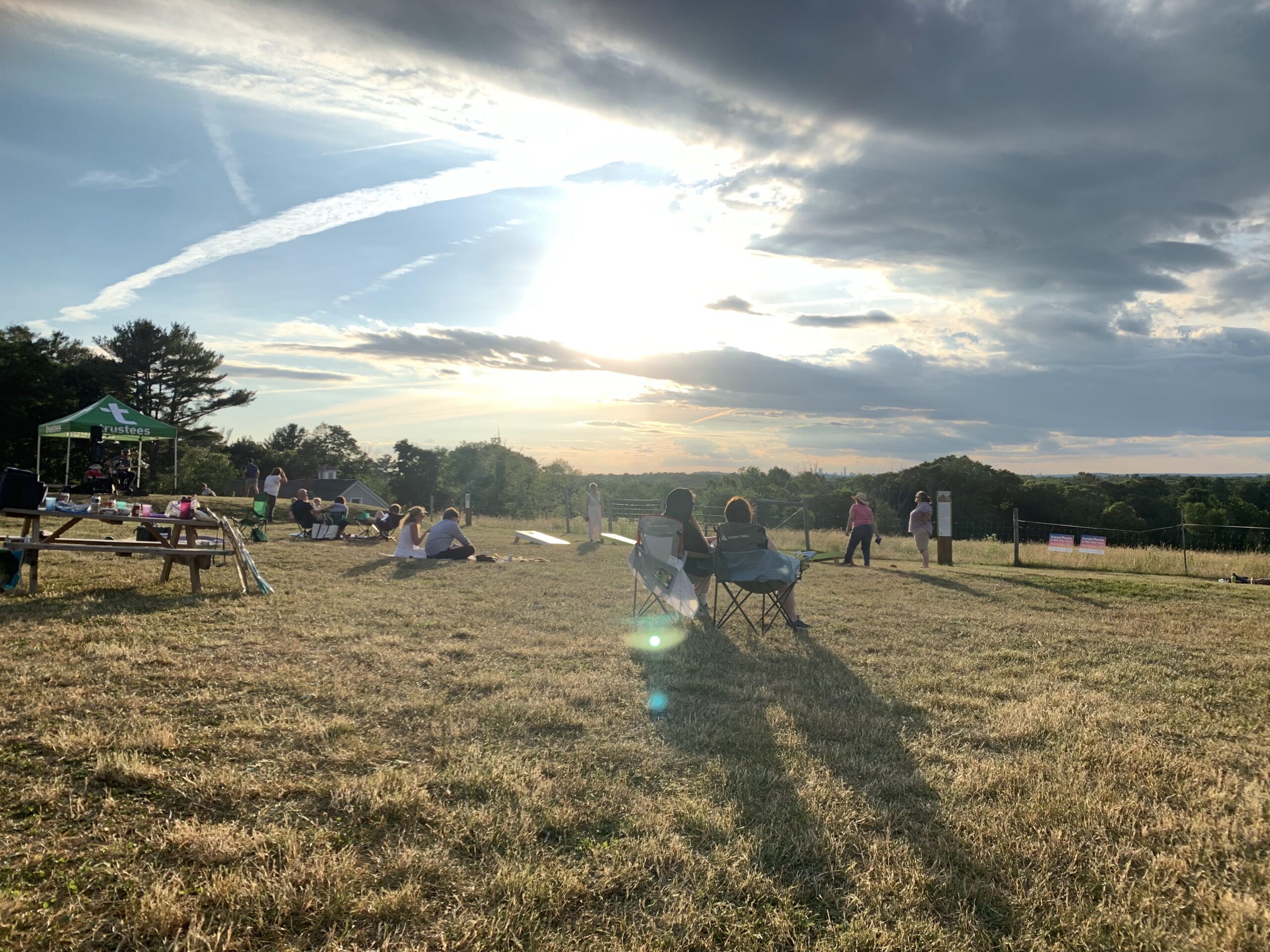 Weir River Farm Sensory Friendly Sunset Picnic
The Autism Alliance is one of seven Autism Support Centers in Massachusetts, serving the MetroWest area. Headquartered in Framingham, MA Autism Alliance helps families living with autism connect with the resources and supports they need to thrive. Today, The Autism Alliance remains the only autism specific children's family support center of its kind in the MetroWest area supporting families living with autism.
History
The story of the Autism Alliance begins back in 1993, when a group of six families with children diagnosed on the autism spectrum came together after receiving this life-changing diagnosis.
At this point in time, the internet was not a part of our everyday lives and the rates of autism were relatively low at 1 in every 10,000 births. As you can imagine, resources pertaining to autism were not easily found. The group found immense value in sharing their experiences, acquired knowledge, and precious resources such as doctors, teachers, and therapies. They felt compelled to spare other families from having to endure the same hardships and frustrations they had.
Fueled by this desire to make a difficult path easier for others, they transformed from a small, informal support network into a non-profit organization made up of sixty members, called The Family Voice. With a shoestring budget granted by the Department of Developmental Services, the volunteer-run organization set up a small office space and designed programs such as SibShop, support groups, Sunday gym programs, music programs, newcomers' packets, and a lending library. In 1998, The Family Voice became The Autism Alliance of MetroWest. By 2003, the Autism Alliance attained official non-profit status and grew to a network of 300 area families. In 2009, The Autism Alliance became a program of Advocates.
Autism Alliance – Now and Resources
Flash forward to 2023 – so many changes over 30 years. What began with six families raising children with autism has grown to over 2700 families. While smart phones, Google, and social media make navigating the internet easier and gathering information faster, one thing has not changed – the impact felt by an autism diagnosis. It can still feel overwhelming and intimidating. Moreover, although more and more children are being diagnosed (rates are now 1 in 36 children are identified as being autistic), an autism diagnosis can still feel lonely and isolating. Therefore, even after 30 years, the grass roots mission of the Autism Alliance remains the same:
To provide families with information, education, and support; plan programs and events that will aid those families, while increasing public awareness, acceptance, and action regarding autism.
The more things have changed over 30 years, the more they stay the same. The core programs designed 30 years ago, still exist and the six original families that began the agency are still involved. While Autism Alliance has grown, they remain a network of families committed to a common goal – to provide those individuals with autism a full, meaningful, and socially inclusive life. One way the Autism Alliance is making this vision a reality is through their Autism Welcoming program.
The Autism Welcoming initiative provides training to members of the larger community on how to compassionately respond to individuals with autism. This sensitivity responsiveness training allows for families with autism to engage within their communities and lead a higher quality of life.
Autism Alliance Partnership with The Trustees
Last year, Autism Alliance certified The Trustees Education Program. This program uses farms and other properties for immersive learning in the hopes of inspiring a deeper understanding of nature.
One of The Trustees' properties, Weir River Farm was also certified as Autism Welcoming with accommodations made, specific to this property. As a result of this certification, the property now offers sensory kits with noise-reducing headphones and some programs offer reduced crowds and noise by limited admissions during certain times. Additionally, families can access visual story guides that can be viewed online before the trip so those individuals with autism are prepared for what to expect at the farm.
Of course, at the heart of the Autism Welcoming certification process is education and awareness. By training the staff at the farm, they provided a greater understanding of what living with autism is really like and how small accommodations can be so impactful. For a family living with an autism diagnosis, visiting public places can be very stressful. For the individual, it can lead to sensory overload and create extreme anxiety. An empathetic staff within a sensory-friendly environment makes a world of difference.
The partnership of the Autism Alliance and The Trustees is highly regarded and impactful one. Families who visit Weir River Farm can take comfort in knowing that they are coming to a property that understands them and makes space for them. We look forward to future endeavors where sensitivity responsiveness is prioritized so our families always feel welcome, understood, and connected to their community.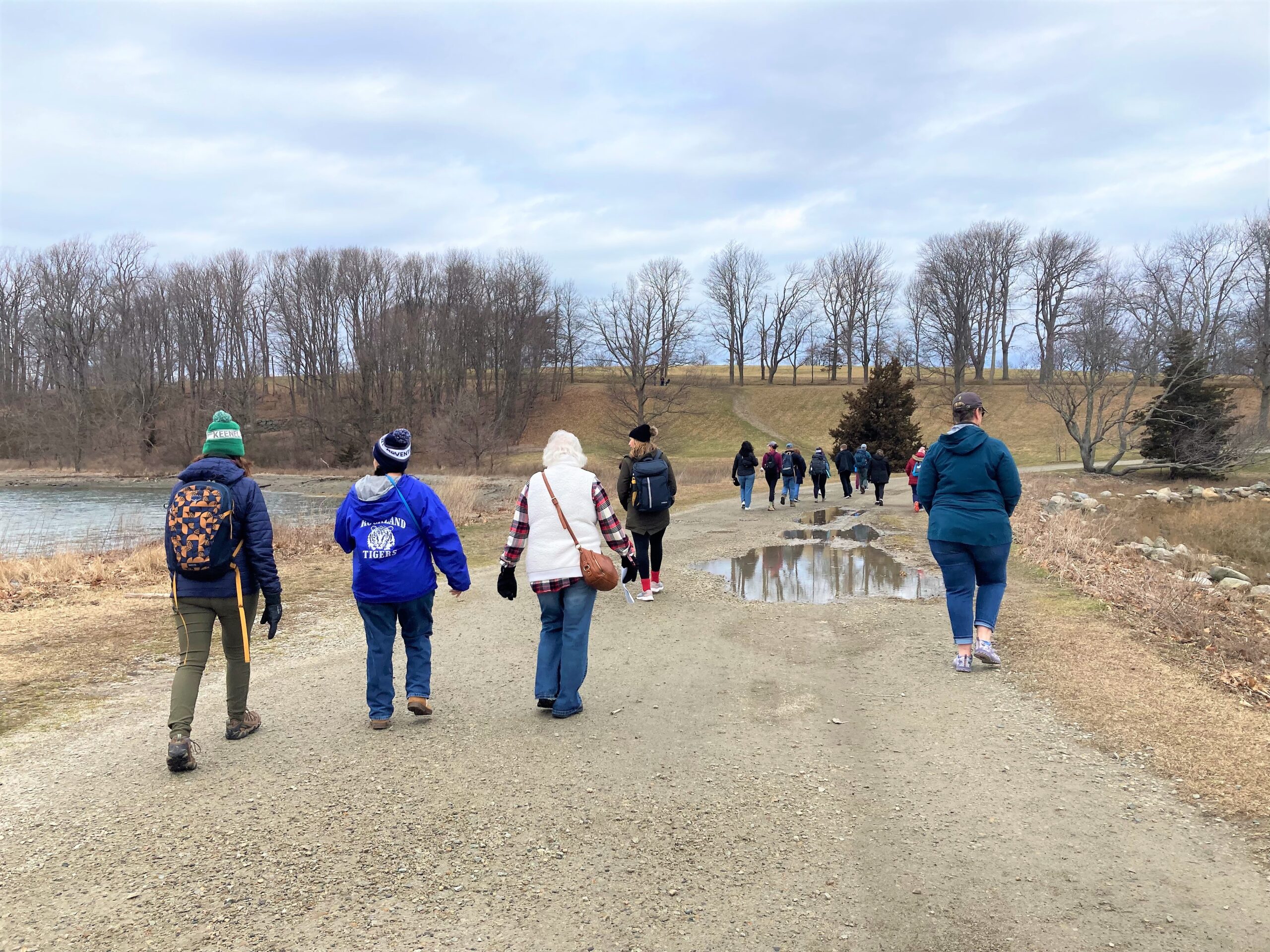 Inclusive Hike for All Abilities with Waypoint Adventure at World's End