Have you ever wondered where your food comes from, how it was produced, or how the production of your food impacts the environment? If you have, you are not alone. Only two percent of Americans live on farms or ranches, and nearly every American is three generations removed from a farm.  
Finding answers to these questions can be challenging, but one place to start is by signing up for a Trustees CSA.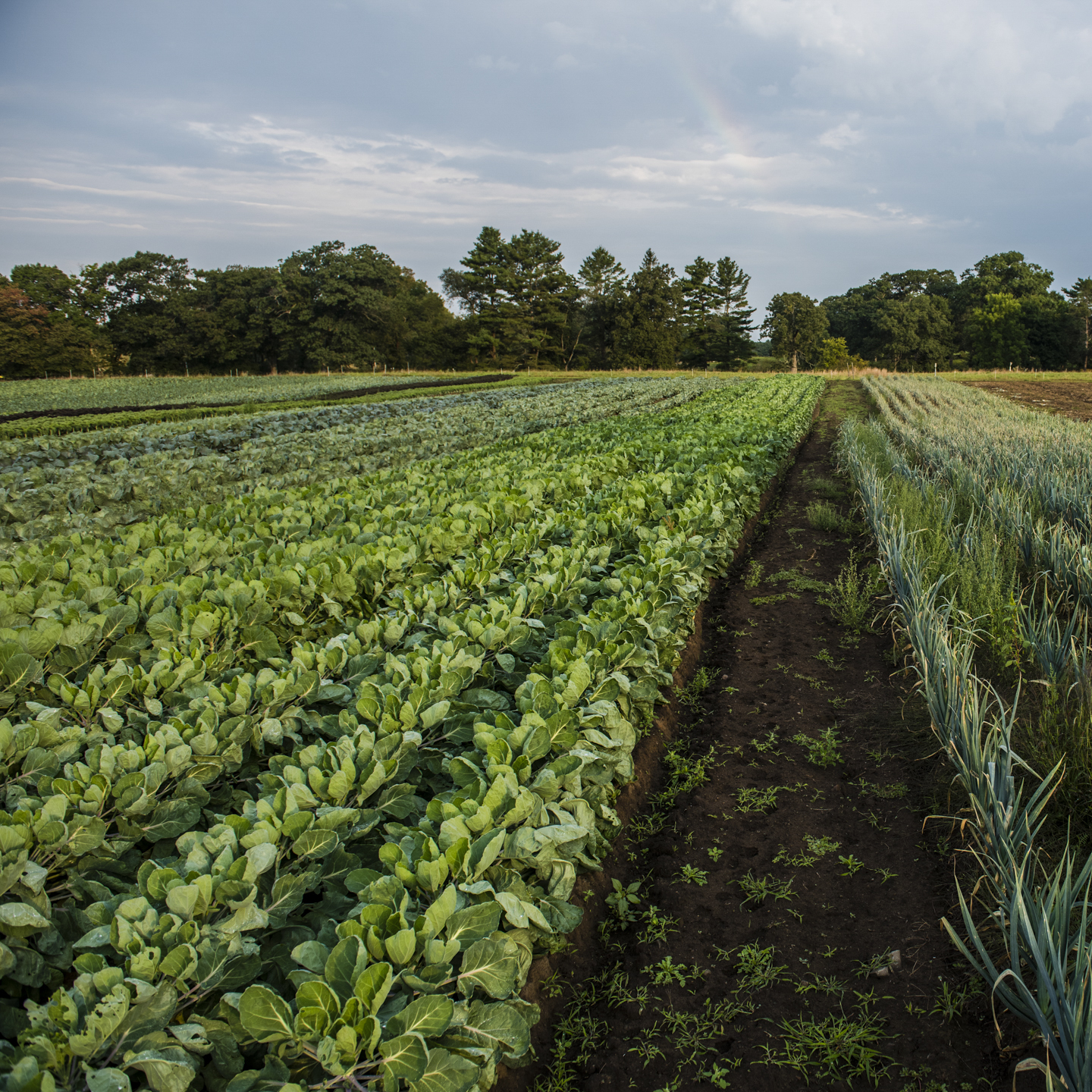 Trustees Fields
Community Supported Agriculture (CSA) is a model where consumers purchase a share of the farm's total harvest in advance. Purchasing shares helps farmers pay for the cost of production and allows them to focus on growing high-quality food with reduced climate impacts. Farmers and shareholders share the same risks and challenges of production. For example, weather directly impacts crop production and can vary from season to season. If the weather does not remain at the temperature necessary for a high-yielding crop, quality and/or quantity will be impacted. This means shareholders may not receive the expected quality or quantity in their shares. This also means that if the weather cooperates and remains at the right temperature for a high-yielding crop, shareholders will receive a bountiful harvest in their share. 
The best news is that there are fantastic benefits to participating in a Trustees CSA.
CSAs create an opportunity to create a direct, personal connection between farmer and consumer. When you participate in a Trustees Vegetable, Meat, or Fruit CSA, you get to know your farmers and producers, ask them questions, and learn about production methods. Each shareholder receives a regular newsletter that guides shareholders on how to best use their CSA bounty to help reduce food waste, try new recipes, and cook with the climate in mind. You'll visit the farm during your scheduled pickups, pick your own food from the field, have an opportunity to shop at our farm stores, and encounter a full-circle farm-to-fork experience.  
When you participate in a Trustees CSA, not only do you get answers to your questions, you make it possible for our farmers to implement climate-mitigating techniques that keep our soil healthy and the land preserved for years to come. CSAs are a cornerstone in our mission to protect our special places. Without them, we could not continue operating and protecting some of the oldest working farms in America. To sign up for a Trustees CSA, visit shopthetrustees.org.
Join A CSA