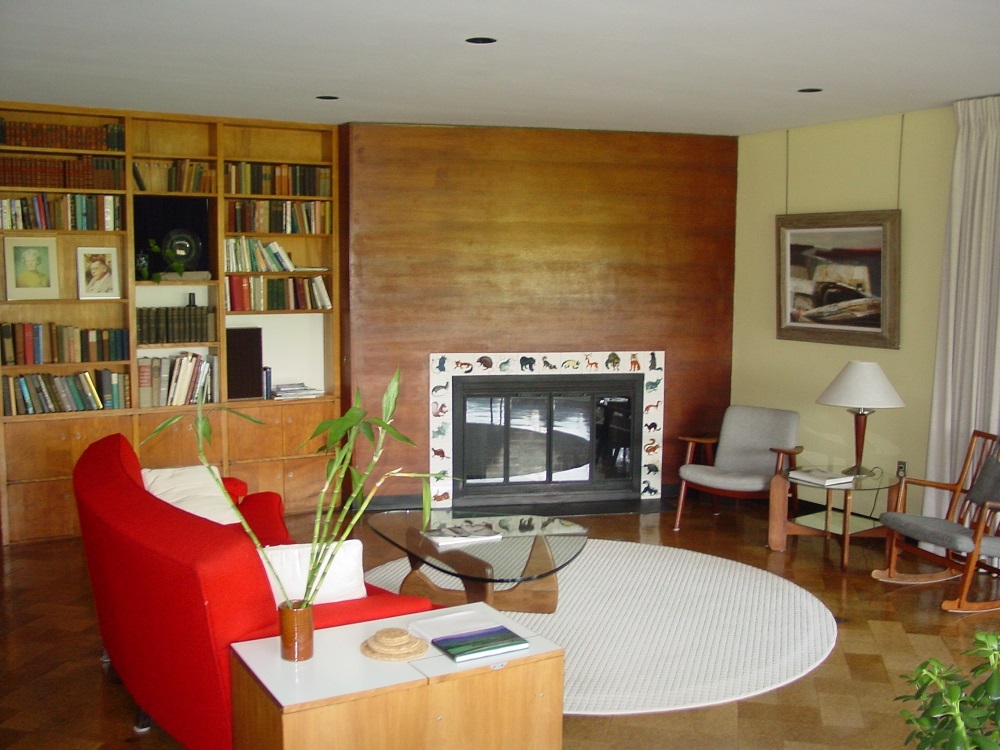 The living room at Field Farm. Jumping Rocks, Photo by Matthew Lovette. Field Farm Stewardship Collection, Archives & Research Center, The Trustees
Winter is the perfect time to plan a trip to the cozy Berkshires. Take in a sunny day cross country skiing at Notchivew or visit the Clark and other world class museums in the area.
The Guest House at Field Farm is open this winter and we invite guests to curl up in front of the fireplace at the end of the day. While enjoying the warmth, take a look at the unique hand painted tiles by Carol Janeway.
Our Archives and Research Center (ARC) were excited to work with author Victoria Jenssen on a newly published book, The Art of Carol Janeway. "The Art of Carol Janeway portrays the exotic life and artistic career of a women, whose commercial success as a tile decorator and ceramist in New York in the late 1940s, and later retirement due to lead poisoning offer a fascinating study."
Well known in her time, with two exhibits at the MoMa, Janeway is represented in only a few museums today. Our Guest House at Field Farm has three fireplaces containing her work, done between 1947 and 1948. The fireplaces are featured in Jenssen's book depicting Field Farm's wildlife, as well as portraits of the family's dog and cat. For the daughter's bedroom there are 18 tiles of butterflies. Many of the images shared in the book come from the ARC.
The ARC is pleased that after fifteen years, Jenssen's book is published, and that we were able to support her research work.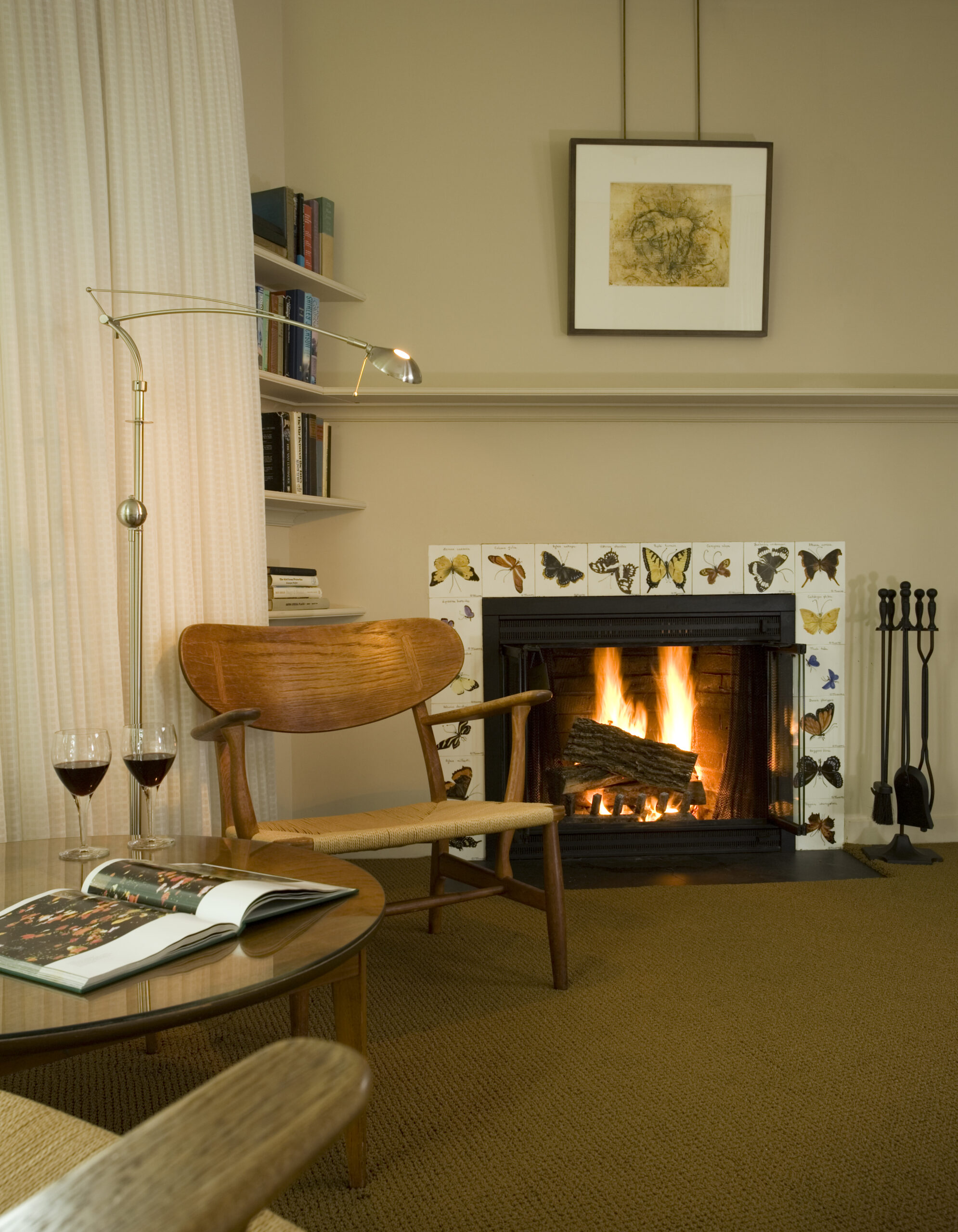 The North Room at Field Farm. Jumping Rocks, Photo by Matthew Lovette. Field Farm Stewardship Collection, Archives & Research Center, The Trustees

A detail shot of the Living Room fireplace. Field Farm Stewardship Collection, Archives & Research Center, The Trustees