Fruitlands Museum is thrilled to host four unique exhibitions open now through March 2021, both indoors and outdoors around the museum campus. Fruitlands is both an historical site, with buildings on the National Register of Historic Structures, and the setting of creative, contemporary exhibitions and artistic projects. The permanent collection includes historical collections of Shaker material, Hudson River and New England landscape painting, folk portraits, and Indigenous art and artifacts. These changing exhibition programs and permanent collection displays offer intellectual substance, broad general appeal, and compelling connections between nature and New England culture.
Sue McNally's distinctive paintings shape outdoor spaces into magnetic, surreal vistas with radiant, gem-like colors. To create her series, This Land is Our Land, McNally road-tripped annually for over 25 years across the United States and painted alternately personal and iconic views of each state.
For Ascutney Revisited, McNally creates a new painting in dialogue with the painting Mount Ascutney from Claremont, NH by Albert Bierstadt (1862). She traveled to find the view that Bierstadt captured and create a painting that will be both a tribute and a course in contrasts. The new work will consider both the view as it appears much altered 150 years later, with vivid colors and forms contrasting with Bierstadt's meticulous marks. She will also present a painting of the well-loved view from the grounds of Fruitlands Museum. In addition to the gallery exhibition, her new, large-scale, stained glass sculptures will echo the shapes of the distant mountain range outside.
Decolonized Map of Massachusetts 
Elizabeth James-Perry is creating a decolonized map of Massachusetts to be a centerpiece of the New England section of Fruitlands Museum's permanent collection of Indigenous objects. Select pieces of her traditional quillwork and wampum jewelry will be on view alongside historical quilled baskets. She foraged sumac plants from Fruitlands' grounds for use in her artwork, and she has consulted about decolonization efforts at the Museum.
Polly Thayer Starr: Nearer the Essence 
Polly Thayer Starr was an artist who lived beyond tidy definitions. Classically trained and well-spoken, she bounded onto the 1930s art scene, gaining fame for her formal portraits of Boston's elite. With eyes and hands in constant motion, she recorded what she saw in sketches, collected and annotated poems torn from magazines, and wrote prolific letters and lectures. "I want to see with my whole being," she declared, and "I seek what the form will reveal of essence, what the visible will tell me of the invisible." As a result, her works beautifully present reality while also suggesting a world beyond. She invited viewers to look beyond the immediate to discover the pure magic in those uncertain realms outside of what we expect to see.
Recruiting for Utopia: Print and the Imagination 
Recruiting for Utopia: Print and the Imagination considers the influence of printed matter on Utopian thought in 1840s New England. The exhibition has historical and contemporary sections that creatively observe the capacity of print and the schematic imagination to build community in the early nineteenth century and the twenty-first century. Works on view include Millerite banners that proclaim the coming apocalypse on a specific date in 1843, later Adventist banners with similar messages, a Shaker spirit drawing, pattern book, and Skeen Bible chart, and other nineteenth-century works on paper and objects from New England that foreground elements of design.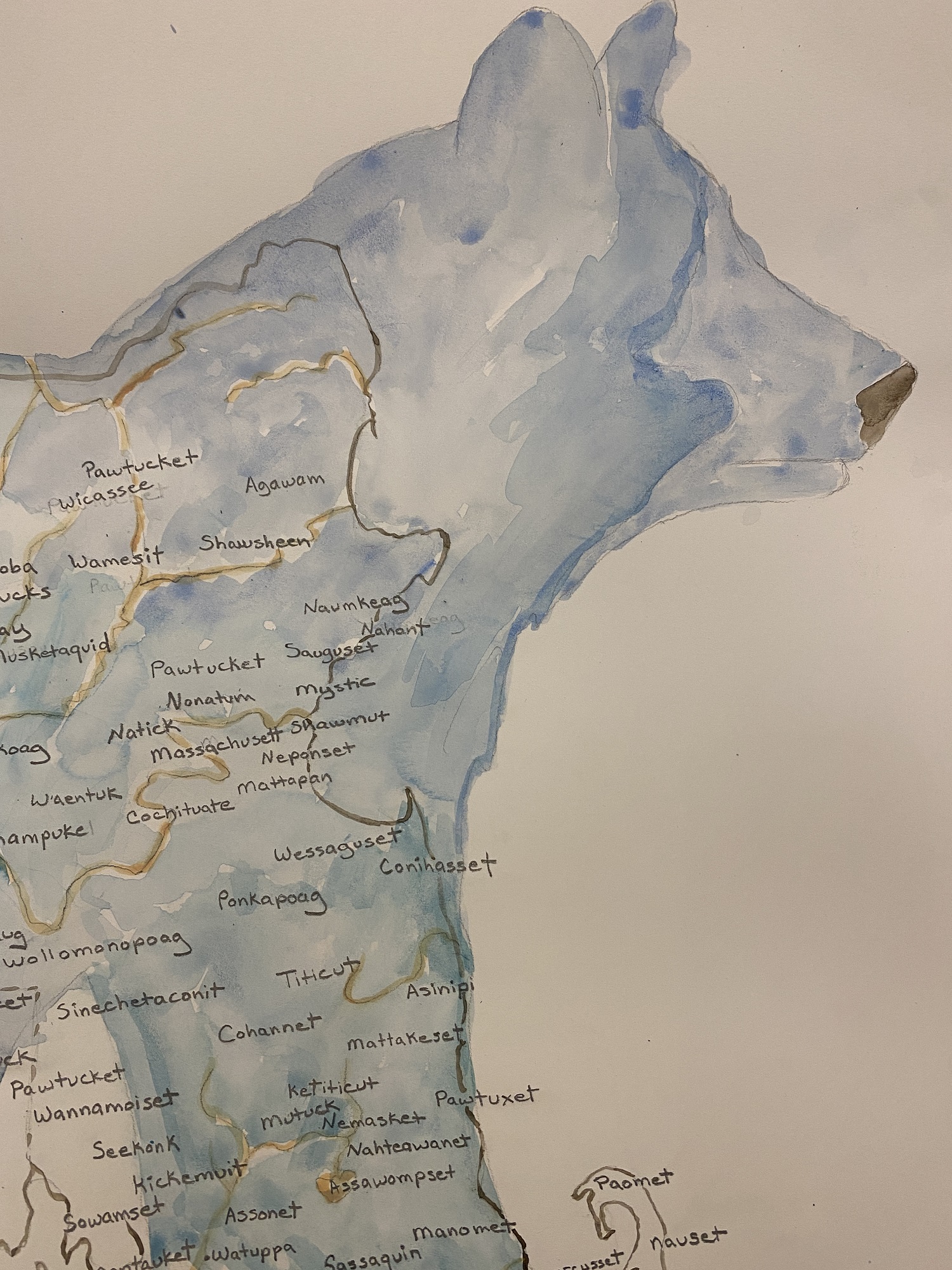 Elizabeth James Perry, "Decolonized Map of Massachusetts(detail).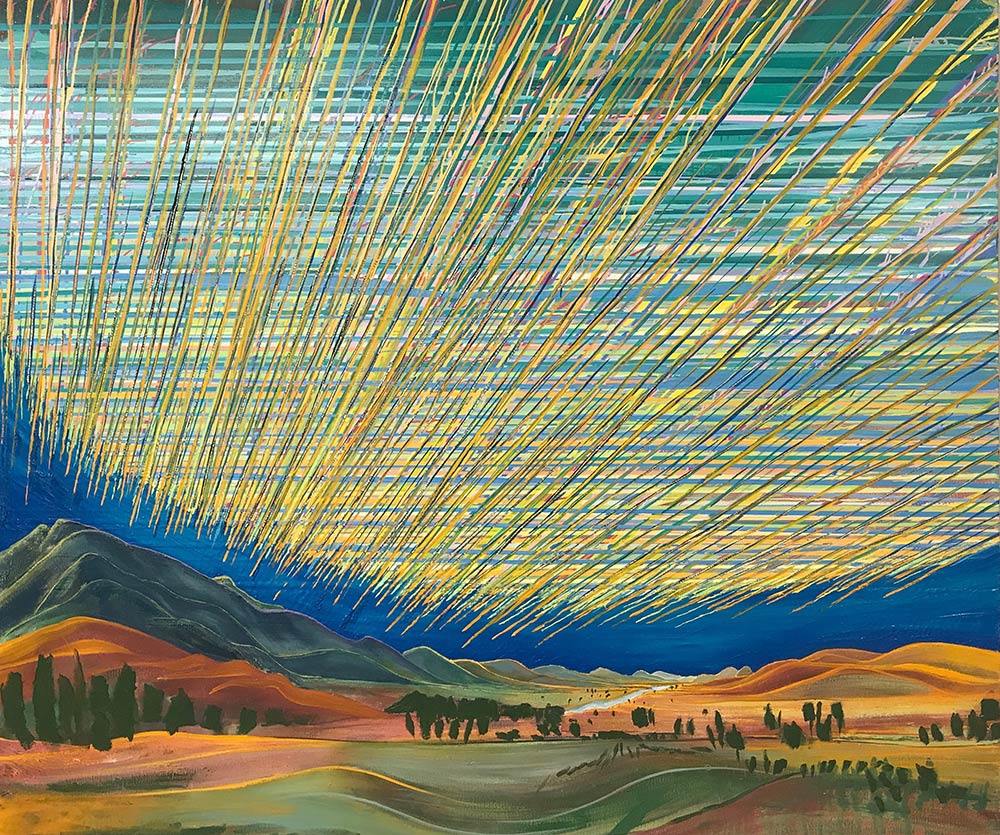 Sue McNally, Ascutney Revisited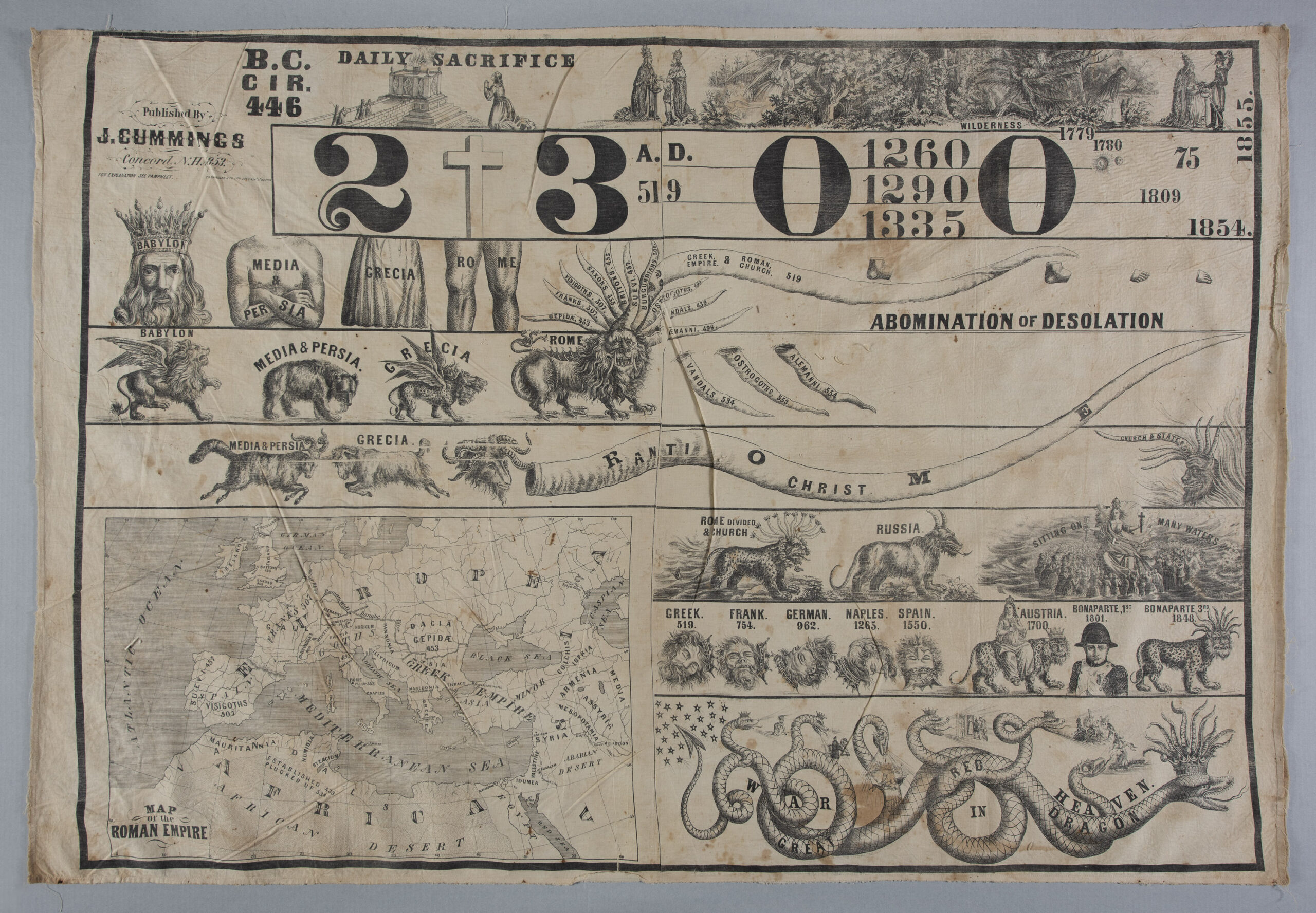 Millerite Banner, Recruiting for Utopia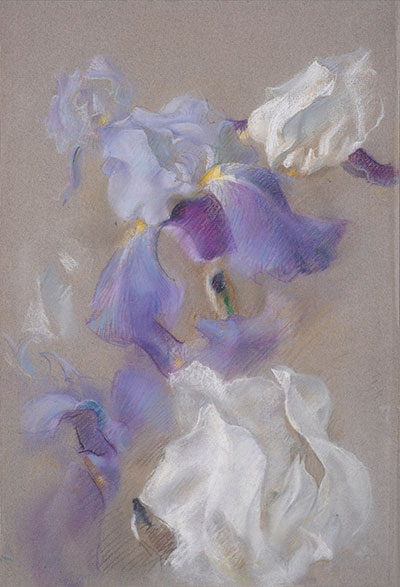 Polly Thayer Starr, Flowering Dogwood