The Trustees kicks off a new Thursday night live music and picnic series at Weir River Farm. Starting June 17 and running every Thursday evening until October 7, these events will feature local breweries and food trucks, live music, and the best views on the South Shore.  Pack your picnic blanket and head over early to say hello to Ruby the llama and Nutmeg the pony. Walk the Polly Thayer Starr art installation, a half-mile trail of Exploration Stations featuring exquisite landscapes, quotes, and thought prompts. Relax with your friends while watching the sun set over the Boston skyline!
Date:Thursdays, June 17 – October 7
Time:5:00pm – sunset (8:30pm in June, earlier in October)
Thank you to our event sponsor: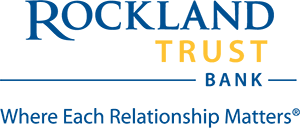 For the August 19th picnic with Session Americana and Ali McGuirk , click here:
Session Americana
For all other tickets, click here:
Tickets
Admission: Adults: $9/Member $15/Nonmember
Children (2-12): $6/Member $12/Nonmember
Children under 2: FREE
As with most of our events this year, we have a limited capacity and may sell out quickly. If possible, more tickets will be added throughout the season.
Hours: 5pm – sunset (8:30 in June, earlier in October)
FAQs:
What if it rains? In the case of inclement weather, the day's event will be canceled and tickets refunded. If we must cancel, an email will be sent by 3:30pm to ticket purchasers and an update posted to our social media pages.
Where do we park? Parking is on-site, in the Weir River Farm parking lot located at 140 Turkey Hill Drive, in Hingham. Some field parking may be available on busy nights.
Is this venue accessible? The picnic lawn is a flat, grassy field, accessible for most strollers and wheelchairs.
Where will we sit? There are a limited number of picnic tables available for guests to use, first come, first served. Please consider bringing your own chairs and picnic blankets.
May I bring my own food or drink? Food and beer trucks will be onsite for the evening. Guests may also bring their own picnics or purchase locally-sourced snacks from the Farm Store. Please consider bringing reusable plates and containers; we want this event to be as environmentally friendly as possible.
Will restrooms be available for guests? Portapotties and accessible bathrooms are available.
Are dogs allowed? Because this is a working farm, no dogs allowed, please. We hope to see your furry friends on one of our other Trustees properties this summer!
Is the barnyard open during the picnic? The barnyard will not be open during the picnic, though guests are welcome to arrive earlier to say hello to the barnyard animals. Guests may also wander down the "grassy chute" to visit the animals from outside the fence during the event.
SCHEDULE
Date
Beer Vendor
Musician Names
Food Truck
June 17
Stellwagen
Peter Mundt
Aahhh-Roma
Plymouth Party
June 24
Stellwagon
Peter Mundt
Sausage Guy
Plymouth Party
July 1
Burkes Alewerks
South Shore Conservatory Spotlight featuring faculty members Jon & Juil Jazzy Bluesy
Mom-on-the-Go, Hornstra Ice Cream
July 8
Burkes Alewerks
ALDOUS COLLINS BAND
Michael Rahman
Luke Brech
Kevin Hennessey
Aldous Collins
Mom-on-the-Go
July 15
Burkes Alewerks
Featuring the Crabgrass Bluegrass Band
Sausage Guy
Hornstra Ice Cream
July 22
Barrel House Z
Birch Swart
Sausage Guy
July 29
Barrel House Z
Aldous Collins
Michael Rahman
Mom-on-the-Go
Hornstra Ice Cream
August 5
Barrel House Z
Ward Hayden
Cruisin' Cabby Shack,
Hornstra Ice Cream
August 12
Stellwagen
SPARROW BLUE
Katy Boc Nickerson
Todd Nickerson
Mom-on-the-Go, Hornstra Ice Cream
August 19
Stellwagen
SESSION AMERICANA
Extreme Tailgaitors, Hornstra Ice Cream
August 26
Stellwagen
Mike McHugh
AhhRoma, Nona's Home Made
September 2
Vitamin Sea
Jay Psaros
September 9
Vitamin Sea
Birch Swart
 Cruisin' Cabby Shack
September 16
Vitamin Sea
SPARROW BLUE
Katy Boc Nickerson
Todd Nickerson
 Cruisin' Cabby Shack
September 23
Widowmaker Brewing
Mike McHugh
Mama Deb's Italian Food
September 30
Widomaker
Ward Hayden
Lawless Food
October 7
Widowmaker
Peter Mundt
Thyme Traveling Food Truck