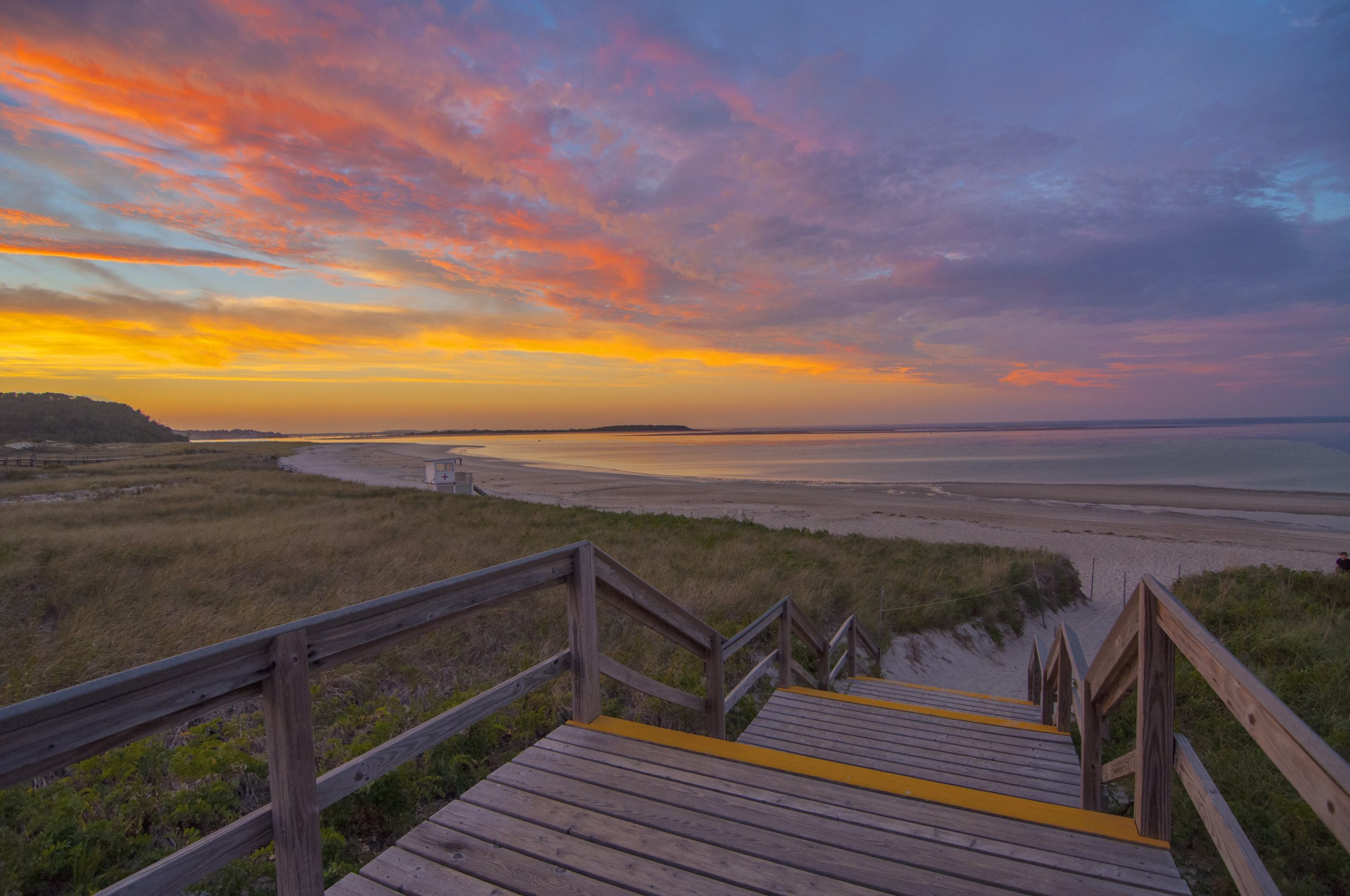 Crane Beach, photo by Sarah Rydgren
Over the coming year, The Trustees of Reservations (The Trustees) will phase out Crane Beach Parking Permits in favor of admissions discounts based on Membership level.
The Trustees will phase out Permits as they expire, so most Members don't need to do anything to enjoy Permit privileges for another summer season. Anyone with a permit that expires before September of this year should consider renewing it and has until April 30 to do so. No Crane Permits will be sold or renewed after April 30, 2023. Existing permits will expire no later than May 1, 2024.
"Participation in the Permit program has grown significantly in recent years, so we don't want to phase it out too abruptly," said Peter Pinciaro, Director of the Crane Estate. "However, there are now so many more Permits than parking spaces at the Beach that it has become too hard to reserve a ticket. The program is no longer working well for anyone. The deep discounts we plan to offer will continue to provide a Member benefit while also making it a little easier for people to reserve tickets to visit Crane Beach."
Beginning May 1, 2023, The Trustees will stop selling permits and offer discounted admissions to any Member without an active Permit. By May 1, 2024, the gradual phase out of Permits will be complete, and all Members will purchase tickets at the new discounted rates (prices are per car, not per person):
Non-members: $40 in-season weekdays; $45 in-season weekends/holidays; $10 off season.
Individual, Family, and Contributing Members: 50% off non-member rate all year.
Supporting-level Members: $10 in season; free off season.
Sustaining- and Sponsor-level Members: free all year.
"No one is required to have a Permit to visit Crane Beach," said Daniel Vincent, Managing Director of Membership. "However advance ticket reservations are required from Memorial Day weekend through Labor Day. The new discounts will apply to any Member visiting the Beach this season without a permit, and Permit holders will be gradually phased into the new system as their Permits expire over the coming year."
Pricing for summer visitors who arrive by motorcycle will be $5 for Individual, Family, Contributing and Supporting Members, and $10 for non-members. If people arrive on foot, it will cost $5 for Individual, Family, Contributing and Supporting Members, and $10 for non-members.
There are also Cape Ann Transportation Authority (CATA) buses, which operate independently of The Trustees and run between the Ipswich commuter rail station and Crane Beach on weekends in the summer. Members arriving by CATA bus receive free admission; non-members pay just $5. More information on CATA bus service is available at https://canntran.com.
"The CATA buses are a fantastic but under-used way to visit Crane Beach," Pinciaro noted. "We strongly encourage more beach visitors to consider this public transit option. It's better for the environment, and Members arriving by CATA bus receive free admission. They also don't need to worry about whether the parking lot is full."
This Frequently Asked Questions document provides more information on the changes to Crane Permits.
More about The Trustees
Founded by landscape architect Charles Eliot in 1891, The Trustees has, for more than 130 years, been a catalyst for important ideas, endeavors, and progress in Massachusetts. As a steward of distinctive and dynamic places of both historic and cultural value, The Trustees is the nation's first preservation and conservation organization, and its landscapes and landmarks continue to inspire discussion, innovation, and action today as they did in the past. We are a nonprofit, supported by members, friends, and donors and our 120 sites are destinations for residents, members, and visitors alike, welcoming millions of guests annually. thetrustees.org.
###