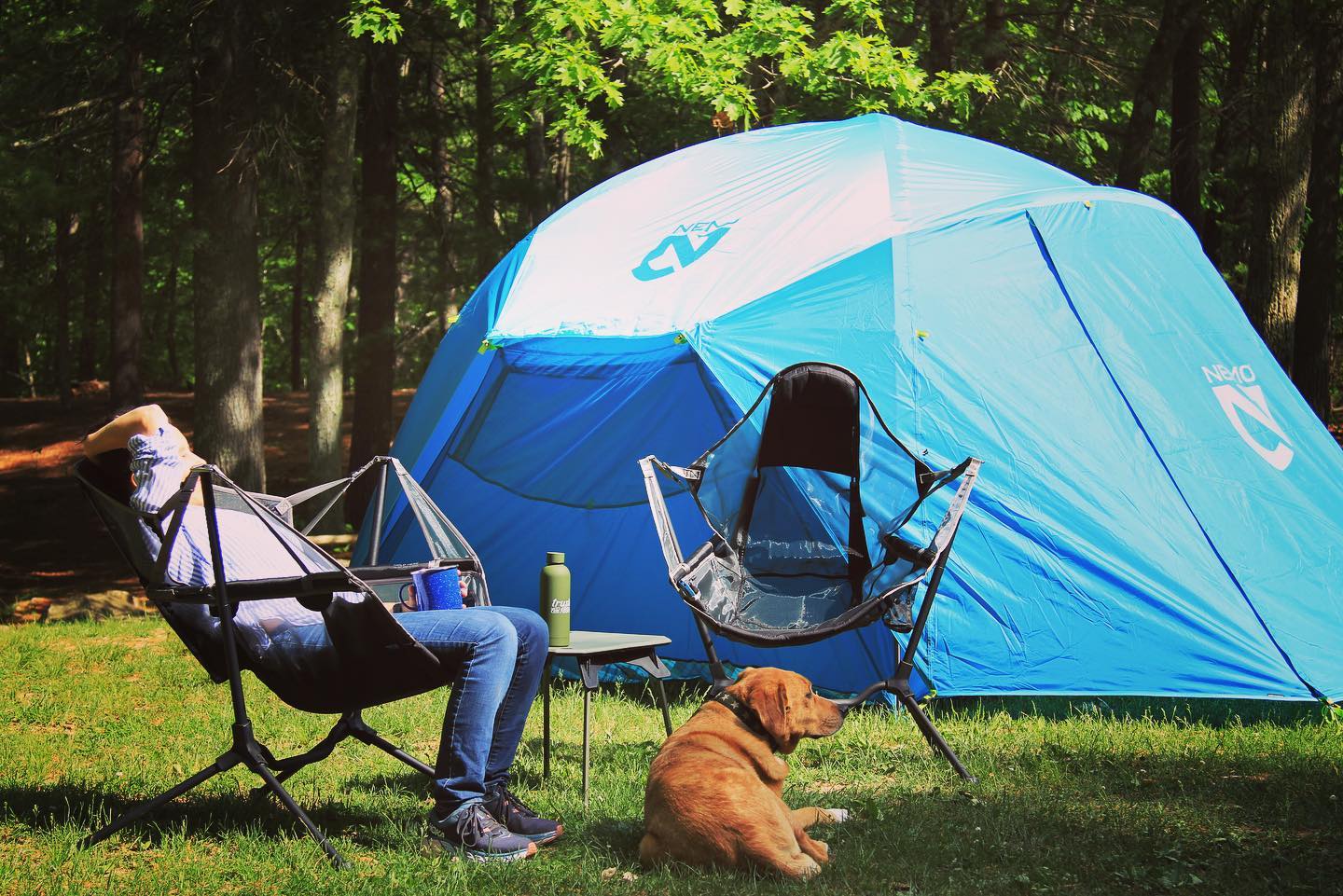 NEMO is providing quality camping equipment this summer
The Trustees of Reservations (The Trustees), the nation's first and state's largest land conservation nonprofit, is partnering with NEMO Equipment, a New Hampshire-based outdoor gear company, to expand access to overnight camping and outdoor experiences for Boston-area youth at three Trustees' properties this summer.
NEMO donated $25,000 worth of camping gear—tents, sleeping bags, camp pads, tables, and chairs—to be used at The Trustees' Dunes' Edge in Provincetown, Rocky Woods in Medfield, and Tully Lake Campground in Royalston. The equipment will be used by Trustees youth partner organizations like Big City Mountaineers, the Boys and Girls Club, and YES Boston to provide overnight camping trips to young people in communities that lack regular access to high quality open spaces.
"One of The Trustees' core missions is to create the next generation of outdoor enthusiasts but that's difficult when buying quality camping gear can be an obstacle for so many families," said Jen Klein, Director of Outdoor Experience. "We're so grateful to NEMO for this partnership which helps make camping more accessible and fosters a love of the outdoors in a new generation."
When the donated equipment is not in use by these groups it will be made available, on a limited basis, for families who are new to camping. Campers should inquire about the availability of NEMO gear demos with their campground manager ahead of time before booking.
"NEMO is fully committed to supporting adventures anywhere, for anyone, forever, and we're excited to partner with The Trustees, an organization focused on preserving our special places forever," said Cam Brensinger, Founder & CEO of NEMO. "Ensuring we all have access to outdoor spaces where we can create lasting memories, and the gear to do it comfortably is a priority for us—we're looking forward to getting more folks outdoors."
To get more information about The Trustees' campsites and to make reservations, visit thetrustees.org/camping.
About The Trustees
Founded by landscape architect Charles Eliot in 1891, The Trustees has, for more than 130 years, been a catalyst for important ideas, endeavors, and progress in Massachusetts. As a steward of distinctive and dynamic places of both historic and cultural value, The Trustees is the nation's first preservation and conservation organization, and its landscapes and landmarks continue to inspire discussion, innovation, and action today as they did in the past. We are a nonprofit, supported by members, friends and donors and our 123 sites are destinations for residents, members, and visitors alike, welcoming millions of guests annually. thetrustees.org.
About NEMO
NEMO is a New Hampshire-based outdoor gear company known for creating award-winning products that are built to last, comfortable and fun to use. Named the fastest growing camping brand in 2021 by NPD Group, NEMO has also been recognized by New Hampshire Businesses for Social Responsibility as a small business leader for the environment, and recently won the 2021 Sustainability Slam for its 100K Polybag Elimination Project which commits to removing 100,000 polybags from the brand's product line by 2023. NEMO's reputation for design innovation across its product lines—tents, sleeping bags, sleeping pads, camp accessories and furniture—is an outgrowth of its design philosophy to never bring anything to market that doesn't offer a meaningfully better experience. NEMO's team of designers and engineers are motivated by a passion for outdoor adventure and sustainability. nemoequipment.com