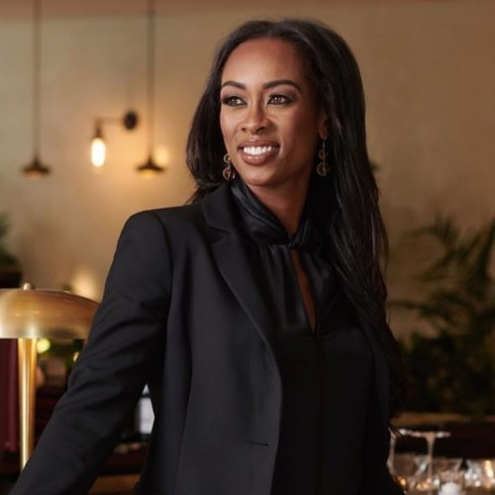 Janelle Woods-McNish
BOSTON, MA – MAY 19, 2020 – The Trustees of Reservations (The Trustees) announced today that Janelle Woods-McNish has joined the organization as Managing Director for Community Impact, a new position for the 129-year-old nonprofit. Most recently Woods-McNish worked as the Director of Service & Giving for Harvard Pilgrim Health Care.
With more than a decade of experience implementing employee volunteer strategies, Woods-McNish will oversee diversity and inclusion initiatives, volunteerism, and statewide community engagement efforts for The Trustees.
"We are thrilled to welcome Janelle to the team to help us move these critical initiatives and programs forward," says Jocelyn Forbush, Trustees Executive Vice President. "Her extensive experience and numerous accomplishments are an incredible asset as we look to grow our community outreach and volunteer work in a meaningful and inclusive way."
Woods-McNish said she is committed to creating spaces for people of all backgrounds to access and enjoy and looks forward to engaging newer and wider audiences at The Trustees' 118 properties. "Community outreach, diversity and inclusion, and volunteerism are integral to The Trustees' mission and to the quality of life for people in communities across our state, and the nation."
Reporting to Forbush and working across numerous departments, Janelle will provide high level professional strategy for areas that benefit 75 urban, suburban, and rural communities throughout the Commonwealth. In addition, she will represent the organization in community collaboratives, committees, advisory groups and at public meetings relating to Trustees community initiatives, further developing a strong team environment that creates a culture of diversity, inclusion, and equity within and outside the organization.
One of Boston Business Journal's 40 under 40 (2016), Woods McNish joins the Trustees with extensive experience creating and leading innovative programming and initiatives aimed at increasing employee engagement through community service and has served as a community service ambassador for diverse workforce development and programming efforts. Additionally, Woods-McNish is a former Mrs. Massachusetts and founder of I Am Valued, a movement to end human trafficking and exploitation. She serves on the Boards of City Year Boston and Common Impact as well as the Advisory Council Corporators for Needham Bank.
Woods-McNish is a graduate of Texas A&M University and Boston College where she received her B.B.A in Marketing and International Business and Master of Arts in Higher Education respectively. She also earned an MBA from Simmons College. Woods-McNish lives in Dorchester with her husband, Hansley, and their 12-year-old twins. She recently authored her own children's book titled Grandma's Crown: The Story of Queen Janelle. 
More about The Trustees
Founded by landscape architect Charles Eliot in 1891, The Trustees has, for more than 125 years, been a catalyst for important ideas, endeavors, and progress in Massachusetts. As a steward of distinctive and dynamic places of both historic and cultural value, The Trustees is the nation's first preservation and conservation organization, and its landscapes and landmarks continue to inspire discussion, innovation, and action today as they did in the past. We are a nonprofit, supported by members, friends and donors and our 119 sites are destinations for residents, members, and visitors alike, welcoming millions of guests annually. www.thetrustees.org.

###