Our Work with Native Plants
As a conservation organization, enhancing the native plant diversity of our properties is a key component of our land stewardship. Often, native plants are already present, but where habitat has been lost, we intentionally reintroduce native plants to restore it. Across our farms, we have been exploring how we can increase native diversity in and around our production fields by planting wildflower strips, hedgerows, and riparian buffers.
In this decade of restoration, the explosion of ecological restoration has outpaced seed production, and the cost and availability of native seeds has become a major bottleneck for critical projects. Even more limited is ecotypic, or locally-adapted, native seeds. This lack of availability means that the only option to buy seed is often from large growers in the Midwest. Several of our native species are widely distributed across the eastern US, and more often than not, the seeds these growers start with are from wild midwestern plants.
But if it's the same species, why do we care? The environment of New England is different from the Midwest, and local plant populations have evolved around regional conditions to persist in the long term. These adaptations may mean growing and flowering earlier, or later. This can be a problem for our wildlife that have evolved alongside native plants, relying on them at specific times of year.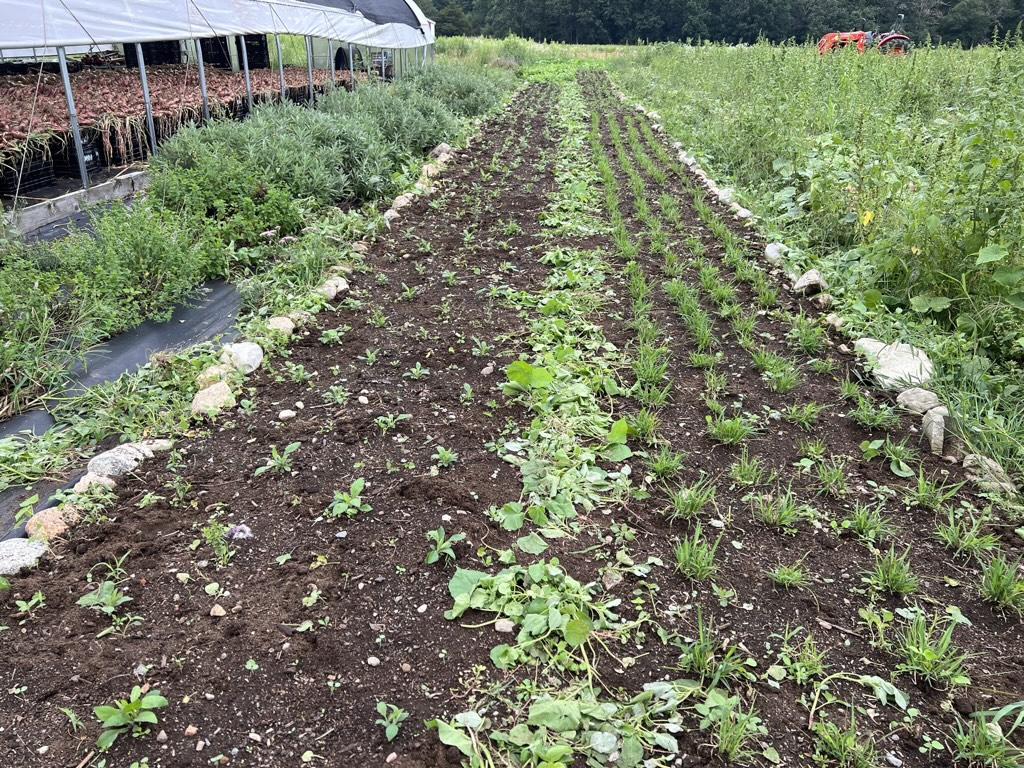 Founders Plot at Powisset Farm
Northeast Seed Pipeline
Fortunately, there are efforts underway in the northeast to create our own ecotypic native seed pipeline, and Trustees farms can be part of the solution! This season, our field crop managers, Erin, Andrew and Tim have collectively planted six seed plots at Chestnut Hill, Powisset, and Appleton Farms. These plots total 1200 plants grown from wild seed collected from our ecoregion, "Northeastern Coastal Zone (59)". These plants came to us from CT NOFA's ecotype project, which lets farmers do what they do best, grow plants. Look out for these plots when you are on farm!
What's Next
As our plants grow, they will produce a new generation of seeds each year, that will then be processed and marketed by Eco59, an independent native ecotypic seed collective. Soon, Trustees grown native seeds will be available for habitat enhancement projects across our farms, and be available for sale to the public. For now, you can already purchase seed grown by other members of the collective at our Appleton and Powisset farm stores!