We love that we can find new spots everywhere we go in the state.
– Kate
As Trustees staff and administration, we are lucky to see many of our Members through emails and social media posts. Their experiences are well worth sharing with everyone. This blog introduces us to Kate from Lexington.
Q: Do you have a favorite Trustees property?
A: This is an impossible question! I love so many of the places we've visited. If I had to pick it would be Crane Beach. We love going for long walks as a family and the beach is so beautiful as is the estate.
A close second would be our Easter egg hunt at the FARM Institute. Petting rabbits, doing crafts, and hunting for eggs on Martha's Vineyard was an absolute delight.
Q: Why did you choose to become a Member?
A: We first became members through a gift. Through that, we visited Crane beach for the first time and loved it. Being able to go there is worth the membership but it's only one of the amazing places. We love that we can find new spots everywhere we go in the state.
Q: Is there a Trustees program or event that you participated in that you especially loved?
A: We hope to be able to try to beer truck events once Covid is behind us. But the Easter Egg hunt on Martha's Vineyard was so much fun for our kids and I would definitely recommend that for anyone with small kids.
Q: Where would you recommend a first-time Trustees visitor go?
A: Crane beach and the estate. The entire place is jaw-droppingly gorgeous. We walked up to the house from the beach and felt like we had stumbled into The Secret Garden.
Q: Where will you be heading for your next outdoor adventure?
A: We are heading to Martha's Vineyard in not too long and will probably hike the Menemsha Hills all the way to the brickyard. We love it there!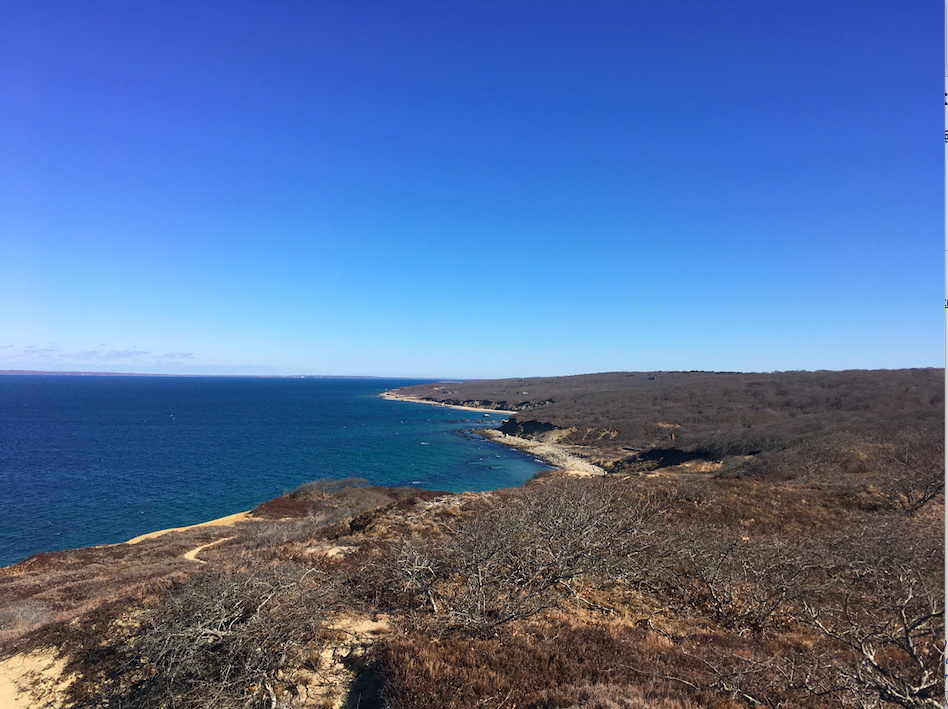 Menemsha Hills overlook