"As Boston's lovers of art united to found the Art Museum, so her lovers of Nature should now rally to preserve for themselves and all the people as many as possible of these scenes of natural beauty which, by great good fortune, still exist near their doors." 
These words were penned by Trustees Founder Charles Eliot in an 1890 letter published by Garden and Forest. The next year Eliot would found The Trustees, using the model of permanent trusteeship laid out in his remarks.
Eliot also left his mark on the City of Boston, working alongside Frederick Law Olmsted to contribute to the designs of Franklin Park, the Arnold Arboretum, and the Fens, and played a critical role in shaping Boston's Metropolitan Park system (today's state Department of Conservation and Recreation) shortly after founding The Trustees in 1891. 
Today, with a diversity of properties around the state, The Trustees is proud to have deep and growing roots in Boston as the largest owner of community gardens in the City, with 56 spread out across eight neighborhoods; a central office in the Financial District; and a Mobile Farmers Market and Seaport CSA serving city residents and commuters. 
Wonderful to see so many out in the rain picking up gorgeous fresh veggies for our Mobile Farmers Market! Stop by Savor the Square in Roxbury now til 3 to get some for dinner! pic.twitter.com/BgkFPXiaAE

— The Trustees (@thetrustees) August 29, 2020
An announcement on December 10 marked a homecoming, and deepened these roots: The Trustees Boston Waterfront Initiative, One Waterfront, received official site developer designation from the Massachusetts Port Authority (Massport) to transform the pier adjacent to Piers Park and the planned Piers Park II into a signature waterfront destination, Piers Park III. 
To celebrate this milestone, and to provide details about the critical work ahead, the One Waterfront team is inviting all to join us for a virtual video celebration! Hear from The Trustees, Massport CEO Lisa Wieland, Boston Mayor Martin J. Walsh, Piers Park Sailing Center Executive Director Alex DeFronzo, members of the One Waterfront CEO Roundtable and Waterfront Ambassadors, and enjoy an inspiring performance from the Boston Children's Chorus! Watch below: 
The Boston Waterfront Initiative, One Waterfront, launched in 2016 as The Trustees expanded its work in Boston and became increasingly aware of the opportunities for positive change along the waterfront.  One Waterfront advances a bold vision for iconic, public open space on the Boston waterfront as a way to respond to the opportunities and challenges. The initiative will contribute to the City's quality of life by creating and managing significant parks that serve as world-class destinations to increase our stature as a city on the coast. In addition, One Waterfront seeks to create accessible, climate-resilient open space that serves diverse community needs and brings value to the City's climate resilience goals.   
The construction of Piers Park III is contingent upon the next phase of agreements, including the execution of a development agreement and a ground lease. To learn more about this project visit onewaterfront.thetrustees.org/pp3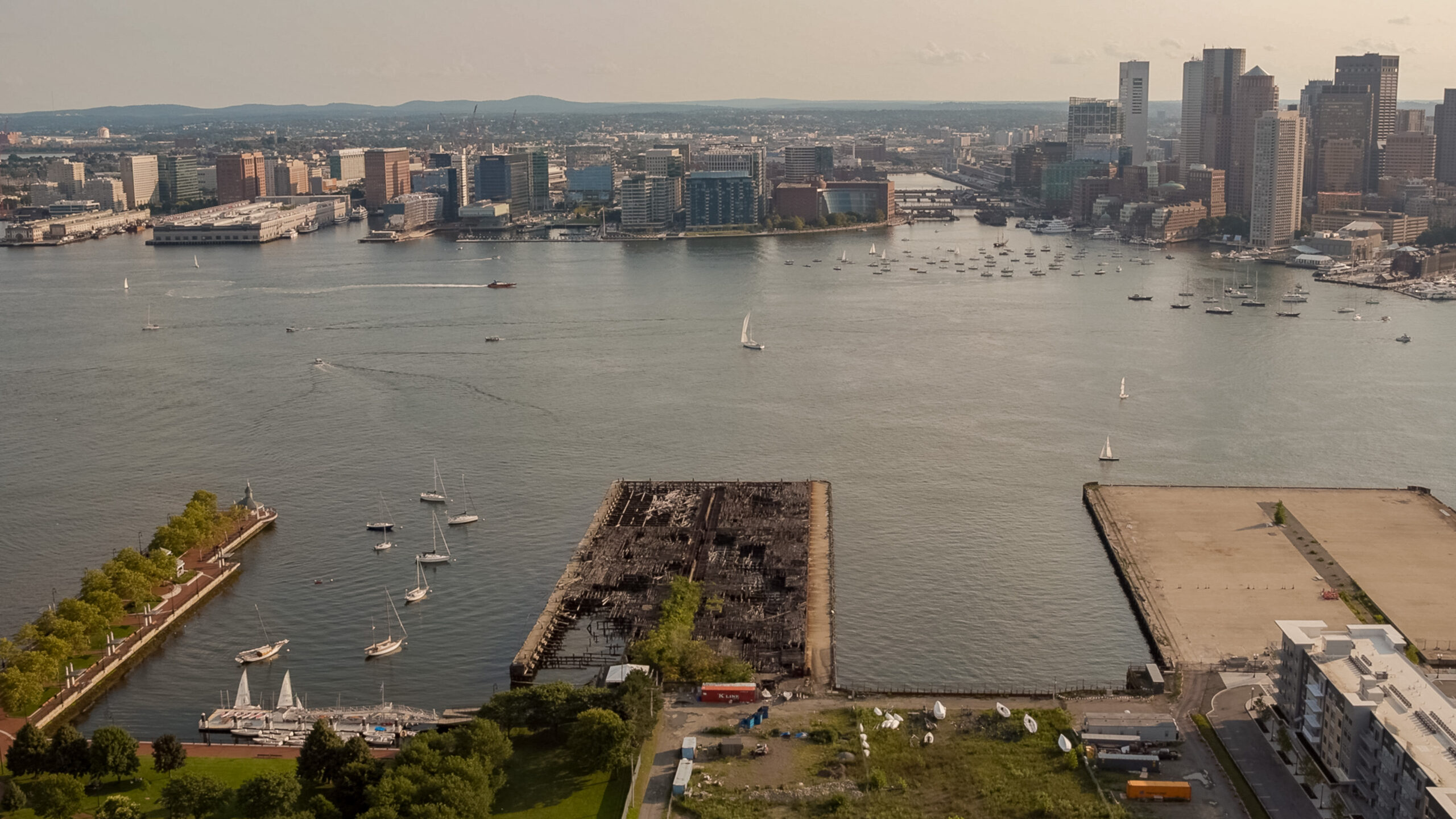 Piers Park III site, East Boston. Image courtesy Above Summit
Piers Park III site, East Boston. Image courtesy Above Summit