We pay homage to renowned textile artist and 2020 Rappaport Prize winner, Sonya Clark. 
Sonya Clark's work draws on everyday materials to investigate how our assignment of meaning to objects reflects our personal and collective attitudes. For decades, Clark has sustained her line of inquiry into the Black experience in the United States, often using cultural symbols to grapple with the relationships between history, social justice, institutional racism, and racial inequality. Large-scale, immersive works by Clark, including Monumental Cloth, The Flag We Should Know, were on view at deCordova Sculpture Park and Museum, in Lincoln, in Spring, 2021.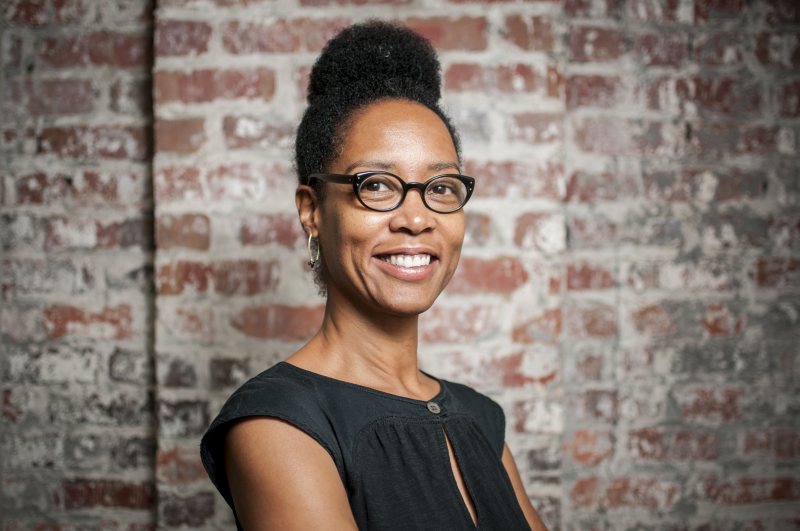 Diego Valdez
Sonya's latest project is the Solidarity Book Project, which challenges us to think about what it means to stand in solidarity with Black and Indigenous communities and take action towards a more just and equitable society. For each virtual response to this challenge, organizations serving Black and Indigenous communities in need of books will receive funding up to $100,000. In Clark's words, "This artwork acknowledges the power of books to shape thought and the physicality of books to shape symbols. In community, we sculpt a better future. In solidarity, we fight against Indigenous oppression, systemic racism, and anti-Blackness through art, activism, and restorative practice."  For more information about the Solidarity Book Project, please click here. 
 Monumental Cloth, The Flag We Should Know
Through large-scale textile pieces, interactive experiences, and performance, this exhibition proposes a shift in the national discussion around race and remembrance. The Confederate Flag of Truce is a simple dishcloth employed as the South's flag of surrender at the end of the Civil War in 1865. Yet, as Clark shows, propaganda continues to make the more familiar Confederate Battle Flag into the enduring symbol of this history. The exhibition asks: what was surrendered and who had the privilege of surrendering? Did the truce hold? Clark's works explore the color, texture, and ideology of the Truce Flag, offering avenues for reevaluating foundational American narratives of truce and surrender.
Heavenly Bound
Clark's most recent work responds to the perilous northward journey of formerly enslaved people on the Underground Railroad. Centering African American experiences of survival and emancipation, Sonya Clark: Heavenly Bound will include an installation invoking the Big Dipper and North Star, composed of the artist's hair; an artist's book of cloth cyanotypes of stars; and an installation incorporating a map used on the Underground Railroad. This body of recent work will be accompanied by selections from deCordova's permanent collection, addressing national symbols, race, and collective memory.
DeCordova's mission is to inspire, educate, and delight with contemporary art from New England and beyond through sculptures in the landscape and museum exhibitions. As we work to uncover and uplift more stories about Black Americans living, working, and engaging with our sites, we look forward to sharing these stories with you.